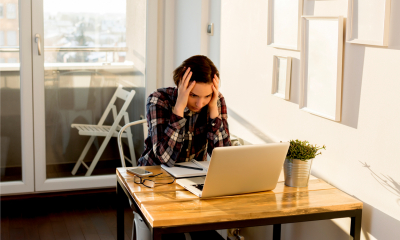 Business insurance can help protect your business against a wide range of risks. If disaster strikes, insuring your business helps you get back on your feet as quickly as possible.
But insurance is also a cost. You need to be sure that you're buying the right insurance and avoiding unnecessary expense.
Getting the right business insurance
You want to protect your assets and your employees, aiming to ensure your business can continue trading profitably. So you need to assess what risks you face, and what the impact on the business might be.
The most important risks vary from business to business. Theft, fire or flooding might be key threats for your premises and their contents. Losing a key employee because of an accident or ill health might be disastrous for a small business. Protecting computer systems, and the data on them, can be vital.
Then identify the most cost-effective options for managing the risks you've identified. For example, you might want to upgrade your premises security and improve your computer backup procedures.
Managing risks in this way can help reduce your business insurance needs. While you can't completely remove all risks, you may be able to reduce some to an acceptable level - or at least reduce the cost of insurance premiums.
Buying business insurance
Understanding your insurance needs helps you decide what types of business insurance you want. You can buy individual insurance policies separately, or buy a package that combines several different insurances. Depending on how complex your insurance needs are, you might buy insurance directly yourself or get help from a business insurance broker.
In either case, it?s vital to make sure you follow the right approach. Check that you understand exactly what the insurance covers, any important exclusions, and the level of any excess that you have to cover if you make a claim. Make sure you comply with any conditions set out in the policy.
Your business insurance application must provide full, accurate information. Under-insurance or failing to disclose relevant information can cause serious problems if you need to make an insurance claim, or might even invalidate the policy.