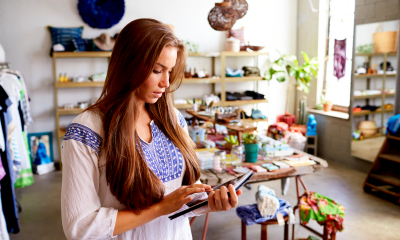 If you run a shop, you'll probably want to be sure that your premises, stock and other contents are insured against loss or damage. You may also want cover against other risks, such as injury to customers
Insuring shop premises, stock and contents
If you own your premises, you're responsible for insuring them. If you lease or rent a shop, your landlord will typically arrange insurance but then pass the costs on to you. In either case, you should check that you have adequate premises insurance.
You also want to insure the shop's contents, including fixtures and fittings, any improvements you have made, and stock.
Make sure you know any cover limits, what excess you have to pay if you make a claim, and any exclusions. Key details to check may include what cover you have for:
high risk goods (such as tobacco and alcohol products, or jewellery);
perishable stock in chillers and freezers;
cash held on the premises, and while it is being taken to the bank;
stock 'shrinkage' due to shoplifting rather than theft involving forced entry to the premises;
losses caused by staff dishonesty (sometimes excluded, or available as optional 'fidelity' cover);
accidental damage;
flood damage, particularly in high risk areas;
shop windows (which may be excluded or carry a high excess);
seasonal increases in the total value of stock you hold - many policies allow for an automatic 'uplift' in the value of cover, for example around Christmas;
stock in transit or temporarily away from your shop, for example if you sell at markets as well.
As well as covering the costs of repairs and replacements, you may want your cover to include business interruption insurance. This protects you against the loss of profits you could suffer, for example while getting your business back to normal after a fire.
Other shop insurances
Public liability insurance can protect you against claims made by visitors to your premises. For example, a customer might sue you if they're injured in your shop. You may want this to include product liability insurance, as in some cases you could be liable if a customer is harmed by a product you sell.
If you have employees, you're legally required to have employers' liability insurance.
If you use vehicles in your business, you need to be sure these are properly insured. If you make deliveries to customers, you're likely to need full commercial or goods in transit insurance.
If you need a licence to trade - for example, to sell alcohol - you may want to check that this is included or buy separate legal costs insurance.
Controlling insurance costs and risks
The easiest and most cost-effective way to get insurance is to buy an insurance package designed for shops. You need to check what protection is offered, and if necessary buy additional or optional cover.
Any policy will include conditions that you need to comply with. Typically, these include:
ensuring that your shop has adequate physical security, such as locks meeting specified standards;
following sensible security procedures, such as always having at least two employees take cash to the bank;
minimising the risk of damage to stock, for example by ensuring stock is stored above floor level in case of flooding;
taking extra precautions if the premises will be unoccupied for a significant period of time.
As well as ensuring that your insurance is not invalidated, measures like these can help reduce the likelihood of needing to make a claim, and ultimately your insurance premiums.