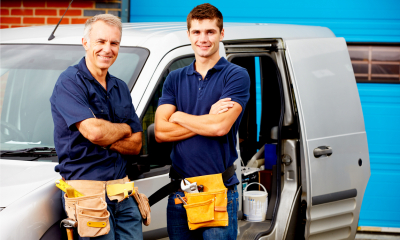 You must make sure that every vehicle you use for business is properly insured. It's essential to have insurance that covers how you use the vehicles for business. Ordinary private motor insurance is not usually enough
As a minimum, third party insurance is required for any business vehicle, but you may want to opt for more comprehensive insurance.
Which business vehicles need insurance?
Every business vehicle needs to have the right insurance, whether it's owned (or leased) by the business, by you personally or by an employee.
Any company car or company van you provide for your employees must be insured, whether they are used for business or not. You should also make sure that any privately-owned vehicles that you or your employees use for business are properly insured.
Any cars, vans, trucks or lorries used for deliveries need to be insured. If any vehicles are used to pull trailers, your insurance needs to cover that as well.
Some businesses may have more specialised insurance needs. For example, you might need to insure vehicles that are used to carry passengers, like a taxi or bus, or if you're a driving instructor.
Business use and vehicle insurance
Ordinary private motor insurance typically covers the use of the vehicle for 'social, domestic and pleasure' use - but not for business. Depending on the insurance policy, private insurance may not even cover commuting to and from work.
Insurers offer several different classes of business insurance, depending on how the vehicle will be used:
Class 1 insurance typically allows you to commute to work and a limited amount of business travel, for example between different work sites or for occasional visits to customers. It doesn't cover making deliveries or door-to-door selling. You may have the option to include your spouse on the insurance.
Class 2 insurance typically offers similar cover, but allows you to add one or more named drivers to the policy.
Class 3 insurance typically suits employees who drive longer distances at work, such as travelling sales staff. It may allow the driver to carry samples, but not to make deliveries.
Commercial insurance covers other uses of business vehicles, such as for deliveries or carrying passengers.
The definition of each type of insurance, and details of the cover it provides, varies from insurer to insurer. So it's essential to check that any insurance policy does cover how the vehicle is actually used and all the individuals who drive it.
Your insurance options
Third party insurance is the minimum requirement. This covers injury and damage you might cause to others in an accident, but not any damage to your own vehicle.
You may want to add insurance against fire and theft. You can also opt for comprehensive insurance, to help cover the costs of repairs to your vehicle.
Policy options may include:
cover for vehicle contents (such as tools) and/or installed equipment (such as a satnav) up to a set value;
insurance for goods in transit carried by a delivery vehicle;
insurance and legal assistance if you face a claim or prosecution after an accident;
breakdown and recovery services, and a replacement vehicle while repairs are carried out;
windscreen repair or replacement;
providing replacements if keys are lost, or changing the locks if keys are stolen;
protecting your no claims discount if you make a claim;
different levels of 'excess' that you must contribute towards the costs of any repairs needed;
cover for travel overseas.
Controlling business vehicle insurance costs
As with private motor insurance, there are several ways you can help minimise your insurance costs. These may include:
choosing vehicles that are cheaper to insure, such as cars in a lower insurance group;
ensuring vehicles have high quality alarms and immobilisers installed;
keeping vehicles in locked garages when not in use;
ensuring that vehicles are locked whenever parked and that contents are removed overnight;
restricting who can drive work vehicles and ensuring they are properly qualified and trained, so that you reduce premiums and the likelihood of an accident;
reducing business mileage if possible, by avoiding unnecessary journeys;
checking how much premiums will be reduced if you accept a higher excess;
paying the full insurance cost upfront rather than in instalments.
If you need to insure more than one vehicle, you may be able to reduce your costs with a multi-car or fleet insurance policy.
Shopping around and getting help from an insurance broker can help you find the most cost-effective vehicle insurance to suit your particular requirements.