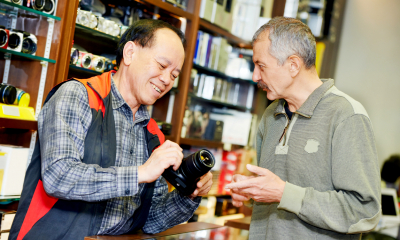 Public liability insurance provides cover if your business damages someone's property, or causes injury or death
It can cover the legal expenses of defending a claim, along with any compensation you end up having to pay.
Do you need public liability insurance?
Public liability insurance isn't compulsory, but you may well want it if your business has involves interactions with anyone other than your employees.
If you own a restaurant or shop, for example, an accident ending in injury, or damage to the property of a customer may end in you being sued.
Equally, tradesmen and other businesses that carry out work on other premises or in public spaces may want to consider public liability insurance. For example, faulty work or accidents might cause damage to a client's property, or a member of the public might be injured on your building site.
If you are working with a client or partner, you may find that they insist that you have public liability insurance in place. Some trade associations require their members to have this insurance and may even specify a minimum level of cover. Insurance may also be a condition of getting a licence - for example, as a skip operator, or to put tables and chairs on the pavement outside your restaurant.
What public liability insurance covers
Public liability insurance covers claims that relate to damage or injury to members of the public (anyone other than your employees). It doesn't cover every type of compensation claim you could face. Other scenarios you may want to think about - which require different covers - are:
Do I need public liability insurance?
Although it's not mandatory in the UK, public liability insurance is one of the most common covers businesses choose to have. This can be put down to the fact that the financial risk of not having it in place outweighs the relatively small price of cover. If you're not sure about its value for your business, consider the scenarios in which you may benefit from cover.
What to look out for when choosing your public liability insurance
As with any insurance policy, it is important to check the exclusions. For example, you're very unlikely to be covered for harm relating to asbestos. Other risks, such as working at height, may only be covered if you let the insurer know when you apply for cover.
You should make sure that the policy covers all your employees, including any temporary workers. If you use subcontractors, you should check with the insurer. The policy may cover subcontractors who are just providing labour, but other subcontractors may need to have their own public liability insurance.
You also need to be aware of the conditions you need to meet. For example, failing to comply with health and safety regulations may invalidate your insurance. In any case, you have a legal responsibility for the health and safety of anyone affected by your business.
The cost of public liability insurance
The cost of your public liability insurance will depend on how much cover you require, which is impacted by a number of factors. Compensation claims can be large, so cover of £1-2 million is common. Some customers may even require you to have cover of £5 million or more.
Premiums will also be affected by your type of business and how it could affect the public. Particularly risky activities, such as working with dangerous materials, will push costs up. The size of your business, including turnover and number of employees, will also have an impact.
If you have a poor claims record, premiums may be higher. And if enforcement action has been taken against you for breaches of health and safety regulations, you may find it difficult and expensive to get insurance at all.
You should make sure you manage health and safety, have carried out a risk assessment and your employees are properly trained. This will help you meet your legal obligations and reduce the risk of incidents.