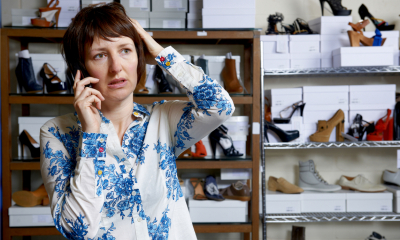 Different types of business insurance are used to insure your business against different risks.
Common types of business insurance
Insuring your business premises can involve two forms of cover. Buildings insurance protects you against damage to the building itself, while contents insurance covers the stock and equipment.
You may also want separate insurance to cover your IT systems - for example, in case of a cyber attack.
Vehicle insurance provides cover for cars and other business vehicles. As a minimum, you are legally required to have third party insurance.
Different types of employee insurance provide cover against accidents, illness or death. You may want to take this kind of insurance out to protect the business in case an employee cannot work. You can also provide health insurance or life insurance as a perk for employees.
A range of insurances help protect the business in case it causes harm. These include product liability insurance (for defective products), professional indemnity insurance (in case you give negligent advice) and public liability insurance. You can also buy insurance to protect individual company directors and officers against claims.
Checking your insurance coverage
Understanding the risks your business faces will help you assess your business insurance needs and decide what protection you want.
You may want to buy different types of business insurance separately or a ready-made package of insurances. In either case, you need to be sure that you are getting the cover you want.
For example, buildings insurance typically pays for the cost of repairing a building after it is damaged. But the bigger cost for your business could be the sales you lose as a result. To get full protection, you may also need to buy business interruption insurance.
Similarly, an insurance claim may involve significant litigation and legal expense. If an insurance policy does not include adequate legal support, you may want to buy separate legal expenses insurance.
Any insurance policy is likely to include some exclusions - for example, public liability insurance generally excludes damage caused by deliberate acts. You should check the details of any insurance policies you have or intend to buy. If the exclusions leave you with too much risk, you may want to get additional, specialist business insurance.