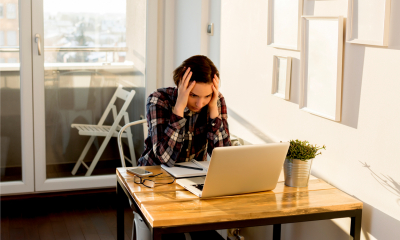 Business insurance can help protect your business against a wide range of risks. If disaster strikes, insuring your business helps you get back on your feet as quickly as possible.
But insurance is also a cost. You need to be sure that you're buying the right insurance for your small business and are avoiding unnecessary expense.
Different businesses have different insurance needs. You want to make sure that you insure your business against important risks that could cause serious problems.
What business insurance do you need?
Depending on the nature of your business, you may be legally obliged to have some business insurance. For example, if you have employees, you must have employers' liability insurance, which provides cover if an employee suffers illness, or their property is damaged, due to their work for you. If your business has any vehicles, you will need at least third-party business vehicle insurance.
You'll probably want to insure any major business assets. For example, if you have business premises, you should consider both buildings and contents insurance. If you run your business from home, a home insurance policy might not provide adequate coverage. You might need specific insurance for home-based businesses. You may also want to insure your business against the risk that you, or another key member of the team, is unable to work because of illness or injury.
To work out what insurance you need, you need to assess what risks you face, and what the impact on the business might be. You may face particular risks related to what your business does. For example, a retailer might want to insure cash held on the premises and while it's on its way to the bank. If you deliver to your customers, you may want to insure your products while they are in transit.
You may want to protect your business against possible claims from members of the public. Risks can also include harm caused by defective products (covered by product liability insurance) or if you give negligent professional advice (covered by professional indemnity insurance).
Specific insurance policies are available for businesses in many different sectors. An independent insurance broker can help you work out the types and levels of coverage you need. Talking to your insurer or an insurance broker can help you identify what insurance you must have, which is advisable as well as what level of coverage is appropriate (in some circumstances, you will be required to have a minimum level of coverage). This service is often free, as the broker is paid a commission by the insurance company.
Types of business insurance
Here are the main types of business insurance to consider.
You are legally-required for have employers' liability insurance if you have employees and third party business vehicle insurance.
Professional indemnity insurance is also compulsory for some businesses in the legal, accountancy and financial service sectors.
Liability insurances can include public liability and product liability. These and other insurances can include cover for legal costs in case of a claim against you.
Consider buildings and contents insurance to protect your business from losses caused by theft, fire or flood.
Business interruption insurance provides cover against the knock-on effects of incidents: for example, if you are unable to trade because of damage to your premises.
Personal insurances include 'key man' insurance to protect the business against losing an essential employee, directors' liability insurance to protect directors against possible legal claims, and health insurance for employees.
Buying business insurance
Understanding your insurance needs helps you decide what types of business insurance you want. You can buy individual insurance policies separately or buy a package that combines several different insurances. Depending on how complex your insurance needs are, you might buy insurance directly yourself or get help from a business insurance broker.
In either case, it's vital to make sure you follow the right approach. Check that you understand exactly what the insurance covers, any important exclusions, and the level of any excess that you must cover if you make a claim. Make sure you comply with any conditions set out in the policy.
Your business insurance application must provide full, accurate information. You have a duty to disclose all relevant information and any changes to your business once you have purchased your insurance policy. Under-insurance or failing to disclose relevant information can cause serious problems if you need to make an insurance claim, or might even invalidate the policy.
Reducing your business insurance premiums
It is natural that you want to keep business costs down, but failing to adequately insure your business could mean that your business does not recover if something goes wrong. Do not be tempted to under-insure your business. Any future claim could be rejected or reduced as a result. Read the British Insurance Brokers' Association guide 'How to avoid underinsurance'.
Your premiums will depend on a number of factors including what you do, whether you have employees, your turnover and your previous claims history.
Consider the risks that are most likely or the most damaging and then identify cost-effective options for managing the risks. For example:
do not leave tools and money in your vehicle overnight
installing CCTV, security lighting, burglar alarms and British Standard approved locks help secure your premises
regular maintenance of business vehicles can reduce the risk of an accident
robust IT security measures can help protect your data, systems and finances
health and safety training and personal protective equipment can help prevent accidents
Managing risks in this way can help reduce your business insurance needs. While you can't completely remove all risks, you may be able to reduce some to an acceptable level - or at least reduce the cost of insurance premiums.
The most cost-effective way of protecting your business may be to arrange an insurance package such as a combined small business insurance policy. However, check carefully that it fully covers your particular needs.
You can also keep your insurance premiums down by increasing your excess (the amount you have to contribute to any claim). Buying a policy that allows you to build up a no claims discount can also help reduce premiums over time.
Even the most comprehensive insurance rarely fully covers the costs and disruption your business can suffer. Effective policies and procedures to minimise risks are essential to protect your business.