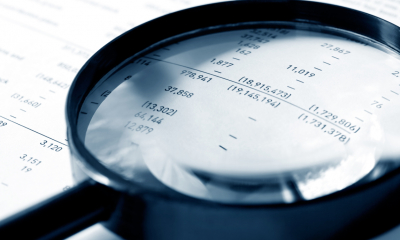 Many businesses will face a routine tax audit from time to time. More serious tax investigations are likely if HM Revenue & Customs (HMRC) suspects your tax returns are inaccurate.
Tax audits and tax investigations can be complex and very stressful. Unless you are very sure of your position, you should take professional advice as soon as a tax investigation or inspection starts.
How likely is a tax audit or investigation?
You should expect routine tax audits if you are registered for VAT or have employees paid through PAYE. The tax audit will check your records and systems, focusing on areas where mistakes are common.
Routine tax audits are much less likely when it comes to income tax or corporation tax. Instead, the focus is more on tax investigations where HMRC has reason to believe you are either making errors or deliberately concealing income.
On average, tax audits can be expected every five years or so, while only a few per cent of income tax and corporation tax returns are investigated each year. But the frequency of tax audits and the likelihood of in-depth tax investigations increases if HMRC suspects that tax is being underpaid. Tax investigations and frequent tax audits are more likely if:
you file tax returns late, pay tax late or make errors that need correcting
there are inconsistencies or substantial variations between different returns, such as a large fall in income or increase in costs
your costs are abnormally high for businesses in your industry
your tax returns are inconsistent with how busy your business actually is or your standard of living
you have offshore bank accounts
you have income from property
you operate in a high-risk industry, such as businesses that routinely take cash payments, or an industry that HMRC has decided to target
HMRC receives a tip-off
You may want to consider taking out insurance to help cover you against the costs of a tax audit or tax investigation, or joining a business association that offers this as a benefit.
Need help with your self assessment tax return?
GoSimpleTax makes your self assessment tax return quick and easy, helping you figure out which expenses and allowances you can claim.
Notification of a tax audit or tax investigation
The first you will know about a tax audit or tax investigation is when HMRC contacts you. For a tax audit, they will normally want to visit you and check your tax records. A tax investigation will start with a letter asking for information.
In the case of a tax investigation, the letter will tell you whether HMRC is investigating a particular aspect of your tax return or carrying out a full tax investigation. Your accountant will also be able to tell why there is a tax investigation (eg whether they suspect tax fraud).
Normally, a tax enquiry must start within 12 months of the due date for the tax return it relates to or 12 months after you actually filed the return, if you missed the due date.
Dealing with a tax audit or tax investigation
You should take advice as soon as you are informed of a tax audit or tax investigation.
If you face a tax audit, you may want to ask your accountant to check through your records and systems. The tax audit will be quicker, easier and less likely to lead to penalties if you can provide accurate, up-to-date information when the inspector visits.
For a tax investigation, it's worth taking specialist advice on how to respond to requests for information and documentation. You may find it best to deal with as much as possible in writing, through your accountant, rather than having telephone conversations or unaccompanied meetings with the tax inspector.
You must not lie or destroy evidence. It is only likely to lead to more severe penalties. You should also consider making payments on account towards any likely tax bill to reduce the amount of interest payable. Your aim is to negotiate an agreement at as low a cost as possible.
Once a tax investigation has started, it can last several months or more. A tax investigation may also expand, for example, with a corporation tax investigation leading to enquiries into the directors' personal tax affairs. Your accountant can advise you what to do if HMRC is asking for too much information, taking too long or otherwise behaving unreasonably.