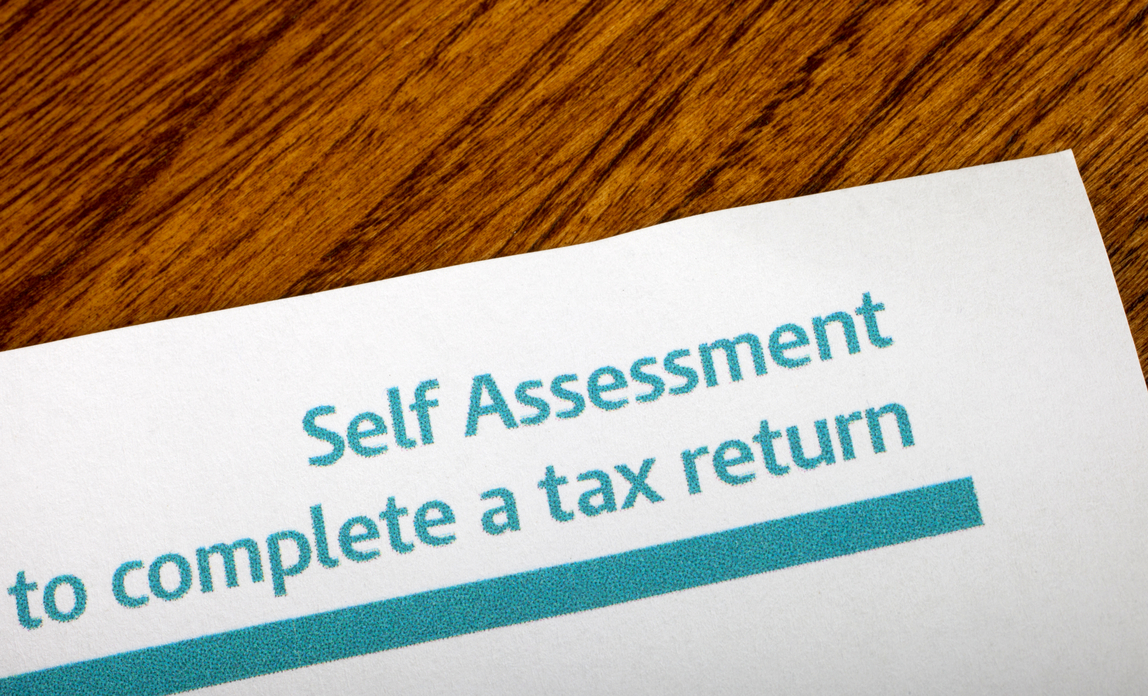 The self-assessment tax return is an unavoidable burden if you are liable for self-employed tax or have complicated income tax affairs. Both self-employed business owners and company directors must complete self-assessment tax returns.
While nobody particularly likes paying income tax, the right approach to your self-assessment tax return will minimise the aggravation and can reduce the income tax you end up paying.
Our guides can help you understand the key issues you need to deal with. For help with the specifics, talk to an accountant; their expertise should save you time and money.
Registering for self-assessment
There are a number of circumstances under which you may be required to register with HM Revenue & Customs (HMRC) and complete a self-assessment tax return. This is applicable if you:
are recently self-employed, or have become a partner in a business partnership;
are a company director;
have untaxed income in excess of £2,500 - perhaps from rental property - or complicated income tax affairs;
have an income of £100,000 or more;
or your partner's income is over £50,000 and you are in receipt of child benefit;
have income from savings, dividends or shares of £10,000 or more;
are a trustee of a trust or registered pension scheme;
You need to pay capital gains tax or claim expenses.
You can find out if you need to complete a self-assessment tax return on the HMRC website.
Before you can complete your first self-assessment income tax return, you will need to register with HMRC.
You should register as soon as your circumstances change but certainly no later than 5 October after the end of the tax year for which you need to submit a return. If you register late, you may be liable to a penalty.
You can register for self-assessment using HMRC online services.
Income tax records
If you're self-employed, keeping accurate, current tax records is essential - both to satisfy your legal obligations and for your own use. You need to keep track of both income and business expenses. You should also keep records of assets (such as equipment, vehicles, property, software, even your website) you purchase or sell, in case you need to declare any capital gains on your self-assessment tax return. You also need details of any reliefs you will be claiming on your income tax return such as for pension contributions or gifts to charity.
Company directors also need to keep income tax records, detailing personal income and any business expenses they pay. Both company directors' records and self-employed tax records must include any non-business but potentially taxable income, for example, from savings or renting out a property.
If you have more than one source of income, there is a potential for the wrong taxes to be paid. It's very hard to check the HMRC calculations without proper records.
Well-organised records make it easier to get started on your self-assessment tax return. An organised approach also helps ensure you have full information on your costs and can make the most of income tax allowances and reliefs.
Need a bit of help?
We get it - calculating your tax can be daunting.
SimpleTax makes your self-assessment tax return quick and easy. It guides you through step by step, making it simple to figure out which expenses and allowances you can claim - saving you hours of hassle.
It's HMRC recognised, jargon-free and totally intuitive.
Get 15% off SimpleTax Gold with code DONUTST17.
Self-assessment tax returns and payments
You need to complete a self-assessment tax return each year. The tax return covers a tax year running to 5 April and is due by the following 31 October (or 31 January if you file online).
You can complete your Self-assessment tax return on your own or an accountant can do it for you. Self-employed taxpayers and company directors may find the tax they save by using an accountant more than justifies the fees - not to mention the reduced hassle and reassurance of knowing that your self-assessment tax return has been completed properly. Alternatively, you can use tax return software to streamline the process and provide extra guidance, without the expense of an accountant.
If you are self-employed, tax payments are due in two stages - by 31 January and 31 July. National Insurance payments based on your profits are also collected in this way. If you are paid as an employee, you may be able to pay any outstanding income tax through adjustments to your PAYE tax code.
Watch this HMRC video which explains what your tax bill represents - Income Tax and National Insurance - and how you can pay your bill.
Making Tax Digital
Making Tax Digital (MTD) is a UK-wide initiative that'll transform how you submit and review your tax assessments. It's a complete move away from paper documents, which will be replaced by a verified online account that links you straight to HMRC.
HMRC has already introduced online personal tax accounts. All small businesses and personal tax payers now have their own account. You can view your tax transactions across the range of taxes including self-assessment, Corporation Tax, VAT and PAYE for employers and to make payments at any time.
Content reviewed by Mike Parkes, technical director, GoSimple Software