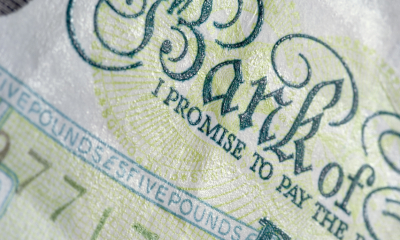 PAYE (Pay As You Earn) is the system used by employers to collect tax and National Insurance contributions on employees' pay and pay these to HMRC. Under RTI (Real Time Information) rules, employers must inform HMRC online each time they make a payment through payroll
Detailed PAYE tax calculations and processes can be complex, but payroll services or software can make things much easier for you.
What is PAYE?
PAYE is the system used to deduct tax from employee wages and pay this to HMRC. You are legally obliged to operate PAYE for any employee with an income above the lower earnings limit (£123 per week in 2023/24).
The amount payable will depend on what the employee earns and their personal allowances.
Company directors, high earners and employees with complex tax affairs will also need to complete their own self assessment tax return at the end of the year.
PAYE is also used to deduct employee National Insurance contributions. The employee's deductions, together with the employer's National Insurance contributions, are then paid over to HM Revenue & Customs (HMRC).
Statutory payments, such as statutory maternity pay and deductions, such as student loan repayments, are also handled through PAYE.
Finally, tax and National Insurance on employee benefits are dealt with using PAYE - either as part of the regular payroll or at the end of the tax year.
What is RTI?
Real Time Information (RTI) was introduced by HMRC as a new way of reporting PAYE. There were two reasons for this:
shifts in the working landscape, leading people to change jobs more frequently or to hold multiple jobs;
the introduction of the Universal Credits system, which is based on the latest data held about individuals' earnings.
Both these factors make it impractical for HMRC to process PAYE data just once a year, as was previously the case.
Employers must now submit information about all PAYE payments to HMRC online every time they make a payment through payroll, whether weekly or monthly.
How to manage PAYE and RTI
If you take on staff, you'll need to set up and operate a PAYE scheme and register as an employer with HMRC. The HMRC website has detailed guidance on what you need to do when taking on a new employee.
You also need to decide how you want to manage PAYE. You can deal with PAYE yourself using HMRC's own free payroll software and calculators - but this can be complex and time-consuming.
Bear in mind that HMRC software will not handle pension contributions and other deductions or produce pay slips.
RTI-compatible commercial payroll software offers a more complete solution that is easier to integrate with your other systems. Compatible payroll software will include a PAYE calculator that works out deductions, and will automatically complete PAYE forms and information for you.
Alternatively, you may want to outsource PAYE to a payroll service provider (your accountant may offer this).
PAYE calculators and tax codes
PAYE tax calculators use an employee's PAYE tax code to work out how much tax-free pay is allowed in the year, and how much tax is payable on the rest.
Different letters indicate which allowances the code is based on and whether special tax treatment applies. For example, the most common emergency codes end in "W1"or "M1". If your pay period is non-standard, your code may end in "X".
To use a PAYE calculator to work out National Insurance contributions, you also need to know the employee's National Insurance category letter.
You can check whether employees have paid too much income tax under PAYE by using this handy HMRC online tool.
If you use payroll software, it will include a PAYE calculator. HMRC also provides two online PAYE calculators: the PAYE tax calculator and the National Insurance contributions calculator.