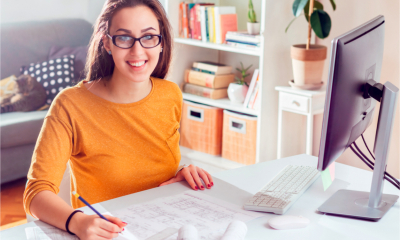 All active UK limited companies (and some dormant ones) must file corporation tax returns, typically every year
As a company director or shareholder, you will want to make sure your company tax return is filed properly and on time, which will enable your company to meet its legal obligations and avoid late penalties.
You will also want your company tax return to make the most of any allowances and choices you can make to minimise your total corporation tax liability.
Company tax return deadlines and dates
When you start a new company, you must inform HM Revenue & Customs (HMRC) within three months of starting trading. As part of this, you tell HMRC what date you intend to prepare your company accounts to (ie your financial year-end). HMRC uses this information to let you know when you need to complete a corporation tax return.
The corporation tax return normally covers a 12-month corporation tax accounting period that matches your company's 12-month financial year. If your accounts cover less than 12 months, your corporation tax accounting period still matches that (shorter) period. But if your company's accounts cover longer than 12 months, this is split into two corporation tax accounting periods and you will need to file two company tax returns: one for the first 12 months and the second for the remainder.
Each company tax return must be filed within 12 months of the end of the relevant corporation tax accounting period.
Corporation tax payment is generally due nine months after the end of your corporation tax accounting period - before your corporation tax return is due. Companies with profits greater than £1.5m pay corporation tax in instalments instead, although there are exceptions, for example if your total tax liability is less than £10,000. The very largest companies (those with annual taxable profits over £20 million or where the company is a member of one or more 51% groups) are required to make payments in months 3, 6, 9 and 12 of the period to which the profits relate.
UK corporation tax rates
There is a single rate of corporation tax of 19%. From 1 April 2023, a new 25% rate will apply to profits over £250,000. The rate will be tapered on profits between £50,000 and £250,000. Profits below £50,000 will continue to be taxed at 19%.
Corporation tax is calculated by multiplying taxable profits by the corporation tax rate. The amount of corporation tax payable depends on your total profits.
Company profits adjustments
The company tax return is based on the profit and loss shown in your financial accounts, but these need to be adjusted to allow for the different way in which corporation tax reliefs and allowances are treated.
The company tax return must include a tax calculation, showing how the profits in your financial accounts have been adjusted to work out the taxable profits included in the corporation tax return. For example, you can only deduct allowable expenses when working out your profits, and use set capital allowances rather than your own depreciation charges for assets such as equipment and premises.
Corporation tax return filing
All corporation tax returns for accounting periods must now be filed online.
If you plan to file your corporation tax return yourself, you'll need to set up an online account with HMRC. You'll also need to download HMRC's software or get commercial software that can file the corporation tax return in the format HMRC requires. Read about filing your corporation tax return on the HMRC website.
You must file the company tax return, together with your tax calculation and financial accounts. If you need to make any later changes, you can do this up to 12 months after the corporation tax return filing deadline. You must tell HMRC if you discover any errors after this, even though it is too late to amend your company tax return.
All UK small businesses now have an online personal tax account. You can view your tax transactions across the range of business taxes including Self Assessment, Corporation Tax, VAT and PAYE for employers and to make payments at any time.
Most companies find it easiest to use an accountant to handle their corporation tax returns. As well as dealing with the complexities of preparing accounts and filing the company tax return, you can expect your accountant to make sure you are making the most of corporation tax allowances and reliefs.