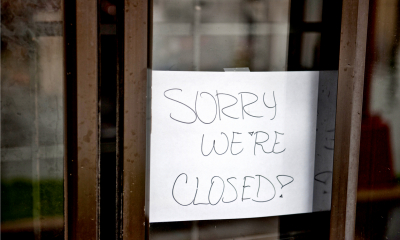 Different businesses have different insurance needs. You want to make sure that you insure your business against important risks that could cause serious problems.
What business insurance do I need?
Depending on the nature of your business, you may be legally obliged to have some business insurance. For example, if you have employees, you must have employers' liability insurance, which provides cover if an employee suffers illness, or their property is damaged, due to their work for you. If your business has any vehicles, they must at least be covered by third party insurance.
You'll probably want to insure any major assets that your business has: for example, your premises (business buildings insurance) and their contents (business contents insurance), including any valuable equipment. You may also want to insure your business against the risk that you, or another key member of the team, is unable to work because of illness or injury.
You may want to protect your business against possible claims for harm. For example, you might face a claim if a member of the public is injured on your premises. Risks can also include harm caused by defective products (covered by product liability insurance) or if you give negligent professional advice (covered by professional indemnity insurance).
You may also have particular needs related to what your business does. For example, a retailer might want to insure cash held on the premises and while it's on its way to the bank. If you deliver to your customers, you may want to insure your products while in transit.
Auditing your business insurance needs
A systematic insurance audit can help you identify your insurance needs and make sure that you have adequate insurance. As part of this, you may want to prepare an asset register, recording the key assets you have and their values. You may also want to use your accounting records to help assess possible consequential losses - for example, if you were unable to trade for weeks or months after a flood at your premises.
You may want to buy several different types of business insurance to cover your various needs. Smaller businesses often find it convenient to buy a package that combines several types of cover, but it's important to check that this meets all your insurance needs.
Bear in mind that ordinary home insurance often doesn't cover business activities. If you or your employees use your own vehicles for work, you must check their insurance policies allow this. Similarly, using your home for business activities may invalidate your home insurance policy.
Reviewed by Ben Davis of Superscript.