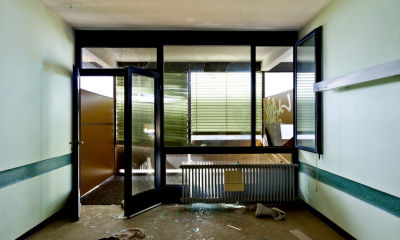 Serious incidents, such as a flood or fire at your workplace, can have major consequences. Putting right the damage or loss can be not just expensive, but disruptive and time-consuming. Business interruption insurance can help keep your business ticking along while you get back on your feet
Unfortunately, while your premises insurance may cover the costs of repairs and replacements, it doesn't normally cover the income you lose while you're getting back to normal.
Business interruption insurance is designed to help you cope with these consequential losses. Without it, many businesses never recover from a major incident.
What business interruption insurance covers
Business interruption insurance is usually provided as an extra, alongside premises insurance or as part of a package of insurances.
It typically covers interruption resulting from fire, floods and storms, and often theft or vandalism as well. Cover is generally restricted to 'insured losses'. For example, if you don't have contents insurance, you won't be insured for losses resulting from damage to your business contents.
The precise cover depends on your insurance policy. Typically it includes your lost income while your business can't trade as normal and the cost of setting you up temporarily elsewhere. In some cases, cover can be extended to include disruption caused by:
damage near your premises which means you can't access them;
similar problems (eg a flood) at a key supplier or customer;
business interruptions caused by damage to utility services;
failure of essential equipment;
loss of accounting records meaning that you're unable to collect debts from customers.
Business interruption insurance won't usually cover the full consequences of losing data in an IT disaster, which may require separate IT insurance. Nor does it cover losses resulting from the loss of an employee or damage to business vehicles.
Your business interruption insurance requirements
How much insurance you need depends on how serious you think the disruption might be. If you could simply take your computer to the nearest cafe and carry on working, you may not feel you need business interruption insurance at all.
On the other hand, businesses like factories, shops and restaurants can be put out of action for months by a flood, while the premises first dry out and then get repaired. Not only can you lose business during the disruption, but it can take months longer to win back customers and build your business back up again.
Meanwhile, costs such as payroll may not fall at all. In fact, you may need to meet extra costs to keep your business going and reduce your overall losses. For example, you might want to rent alternative premises so that you can keep trading.
Some policies require you to say how much insurance cover you require. If so, you may want to get expert advice to help you assess how much income you could lose and what extra costs you might face. The amount of cover you need can be estimated from your financial records, by looking at historical income and costs.
Think carefully about how long it might take your business to recover. Check the indemnity periods offered by 'standard policies' or online quotes, as these may be insufficient. The British Insurance Brokers Association's guide How to avoid under-insurance recommends a minimum period of two years for a business to fully recover its trading level.