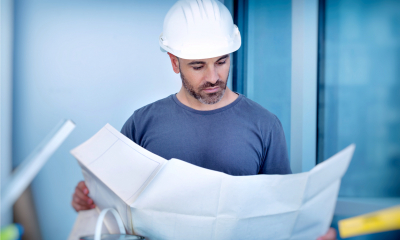 The building trade presents all sorts of risks. Building sites present significant health and safety risks, with the potential for serious injury or even fatal accidents. Disputes with customers are not uncommon and can end up in court. Valuable tools, machinery and materials can be a tempting target for thieves
Whether you're a builder or tradesman, working as a contractor or subcontractor, you should make sure you have the right insurance to protect you.
Public liability insurance
Even in the best-managed building projects, there's always a risk of mistakes and accidents that end up damaging property or injuring someone. For example:
a dropped brick or hammer could land on a passerby, or a car parked by your scaffolding;
problems with wiring might cause a short circuit and start a fire;
building works could damage adjacent properties, particularly if there's a party wall;
a structural defect might lead to a staircase collapsing.
Public liability insurance covers these sorts of risks. It can cover the legal costs of defending a claim and compensation that might be awarded if the claim succeeds.
It's not compulsory, but many clients will want to check that you have adequate insurance - whether you're working directly for the final customer or subcontracting to another firm.
Employees and subcontractors
From an insurance point of view, you may have three types of people working for you:
employees;
'labour-only' subcontractors, who work under your supervision using your tools and materials;
'bona fide' subcontractors, who typically make their own decisions and use their own tools and materials.
If you have any employees or labour-only subcontractors, you're legally required to have employers' liability insurance.
If you have public liability insurance, you also need to give your insurer details of all your employees, labour-only and bona fide subcontractors. This helps the insurer assess how high your risks are and what the insurance premium should be. In most cases, you'll need to check that any bona fide subcontractors also have their own public liability insurance.
Make sure you give your insurer all the details they want and clarify things if there's any doubt. Your insurer may not agree with your assessment of whether a subcontractor is labour-only or bona fide.
Contract works insurance
You may want to consider getting insurance to cover any building works while they are in progress. Depending on the contract you have with your client, this responsibility might be up to you, the client, or split between you.
Contract works insurance or contractors' all risks (CAR) insurance provides protection if the building works are damaged, for example by a flood. It also covers damage to materials and equipment, including hired-in equipment.
There are other insurance options. If your contract with your contractor is a standard Joint Contracts Tribunal (JCT) contract, this should specify the insurance requirements. Unless you're an expert, you should consult a specialist insurance broker to discuss the insurance you need.
Other building trade insurances
If you have a home office to handle your paperwork, you need to make sure this is covered by your home insurance. Usually if you let your existing insurer know, there shouldn't be any problem.
If you use your car or van to get to work, or for other business purposes like picking up materials, you must make sure that you have proper business vehicle insurance. Ordinary private use insurance will not usually be enough.
Think about what options you need. For example, you might want your tools to be insured while in the van. Your insurance premium may be lower if you don't leave tools in the vehicle overnight.
HM Revenue & Customs often treats builders and tradesmen with suspicion. For example, you may be suspected of working 'cash-in-hand', of not being genuinely self-employed as a subcontractor, or of failing to make the right Construction Industry Scheme (CIS) deductions. You may want to get insurance to cover this risk.
Finally, you should think about the possibility of being injured or becoming ill yourself. Personal sickness and life insurance could provide useful protection for you and your family if you're unable to work.