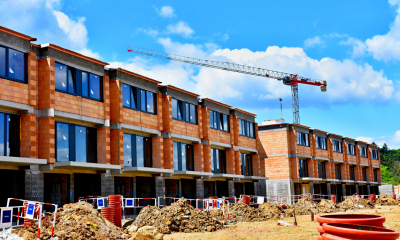 If you run a property business, ordinary premises insurance is unlikely to cover the risks you face. If you let your premises to private or business tenants, you should have a package of landlord insurance cover. And if you're a property developer, you should have property developer insurance
Landlord insurance
Ordinary domestic or commercial premises insurance doesn't generally cover premises that are let to a tenant. As a minimum, you need to tell your insurer what your plans are and check that your insurance will remain valid.
More commonly, you should contact an insurance broker to find suitable landlord insurance. Insurers offer a range of different packages for residential landlords and landlords with commercial tenants. You can also look for specialised cover for holiday lets, blocks of flats and unusual premises (such as thatched buildings).
Buildings and contents insurance for a landlord covers the same sorts of risks as other premises insurance. For example, it might include fire, floods, theft after a break-in, storm damage and so on. Landlord insurance can also offer cover for:
accidental damage;
specialised equipment such as lifts, air-conditioning and heating systems;
theft or malicious damage by your tenants;
loss of rent, or the costs of providing alternative accommodation for your tenants, if there's a problem with the property.
As well as premises insurance, you should consider public liability insurance. You could face a claim from your tenant, visitors or even trespassers if a defect in the property harms them. Public liability insurance could also cover you if a problem causes damage to adjacent properties.
If you have employees in your lettings business, you must have employers' liability insurance.
Other landlord insurance options, typically for residential landlords, include:
insurance against default by a tenant;
legal costs insurance, for example to take action against a tenant who has not paid their rent or to evict squatters.
Like all insurances, you need to check the details of exactly what is covered, the limits to payments, any exclusions and any conditions you need to comply with. Landlord insurance typically includes extra conditions and limitations if the premises are unoccupied for an extended period.
Property developer insurance
If you're building a new property, or converting or extending an existing building, any existing property insurance is unlikely to provide adequate protection. You should think about additional cover.
Depending on the contract you have with any builders, architects and other contractors you use, you might feel that you can rely on their insurance to protect you. But whether you're protected will depend on the details of the contract between you and what insurance policies they have.
A safer option may be to arrange contractors' all risks (CAR) insurance. Depending on the policy details, this can cover both you and the contractor against:
damage to the building works, including temporary installations such as scaffolding;
damage or loss of materials, equipment (including hired equipment) and tools;
liability for any injury caused to other people or damage to their property;
employers' liability.
CAR insurance doesn't cover an existing building that's being renovated or extended, only the alterations (eg an extension). In these circumstances, you also need to notify your existing buildings insurance provider and check that their insurance will still be valid.
There are other insurance options. If your contract with your contractor is a standard Joint Contracts Tribunal (JCT) contract, this will specify the insurance requirements. Unless you're an expert, you should consult a specialist insurance broker to discuss the insurance you need.