Self employed and ready to buy a home, but not sure if it's the right time? Already locked into a mortgage but worried you'll start to struggle with repayments? During a cost of living crisis, it's natural to have questions. Read on for the answers.
Whether you're already years into paying off your mortgage or just thinking about buying your first home, the cost of living crisis is likely to present particular challenges for you if you're self-employed.
In this blog, we'll explore why the cost of living is rising, and we'll answer some commonly asked questions, like "will my existing mortgage be affected?" and "will it be harder for me to get on the property ladder now?".
The key to effectively getting through any crisis is adequate understanding. Hopefully, you'll come away from this article with a better sense of what might change for you and the costs you will need to account for going forward.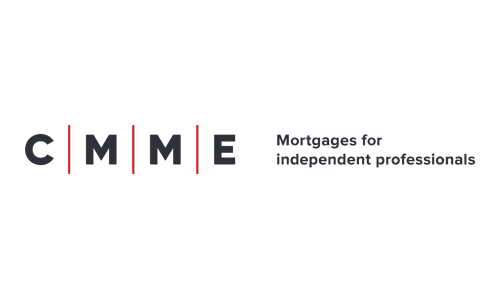 Find a mortgage as individual as you. Access great mortgage rates and tailored advice.
Join over 100,000 happy clients who have secured a made-to-measure mortgage from CMME.
Why is the cost of living increasing?
The cost of living is closely tied to inflation, which makes necessities like energy and food more expensive. Currently, inflation is the highest it's been for 30 years and is predicted to peak at 10% by the end of 2022.
There are a few key reasons for this, such as supply chain bottlenecks, issues caused by the conflict in Ukraine and lasting post-COVID economic impacts. In the home, the cost of living crisis will evidence itself as all of the following and more:
soaring petrol prices
expensive gas and electricity bills
increasingly pricey food shops
a 3.8% increase in regulated rail fares
higher interest on variable rate mortgages and other loans (driven by a higher base rate)
a National Insurance increase
an average 3.5% council tax increase
an average 1.7% water bill price spike
Will it be more challenging for you to get a mortgage?
Most likely, yes. Interest rates, living costs and house prices are all at record highs (house prices alone have risen 10% in the last year). This reduces the number of people that lenders can reasonably approve for a mortgage and results in your deposit not going as far as you might have previously thought.
It's already more challenging for a self-employed person to get a mortgage, with additional checks and balances applied, and this crisis certainly won't make that process any simpler.
On the other hand, it won't make securing a mortgage impossible – especially if you're willing to be flexible about the type of mortgage you want and the kind of home you'd like to own.
Should you buy a home at the moment?
This depends on several factors, both financial and personal. If your situation during this crisis would still allow you to secure a mortgage (see the above section), it comes down to asking yourself questions like:
Am I confident I can continue to pay this mortgage, even if living costs keep rising?
Is my income stable now and am I sure that it will be in the future?
Is my deposit big enough, or could I save more?
Can I wait a while to see if house prices experience a drop that benefits me?
If I wait and house prices continue to rise, will I regret not taking the leap now?
Only you can know whether buying a property in 2022 is the right choice for you. It's an uncertain time, and your concern about this evolving and unfolding financial crisis is very much warranted.
How will your existing mortgage be affected?
If you already have a mortgage, the amount you're repaying towards it each month is likely to increase if you have a variable rate mortgage or a mortgage that tracks the Bank of England base rate. The variable mortgage rate increases with the base rate, and the base rate has already risen multiple times since December 2021, with no signs of it dropping in the foreseeable future.
If you're self employed with a fixed rate mortgage, you're in a much better position. Your monthly payments shouldn't be affected beyond the need to account for other rising household expenses. If your fixed rate is coming to an end soon, though, you should seek advice as soon as possible on what to do next. If you don't have a fixed rate, consider fixing it now to protect yourself from further price hikes.
If you're searching for more mortgage advice specifically tailored to your self-employment status, you'll find tips and tricks on everything from tax planning to business insurance on our website.
Copyright 2022. Sponsored post made possible by CMME.