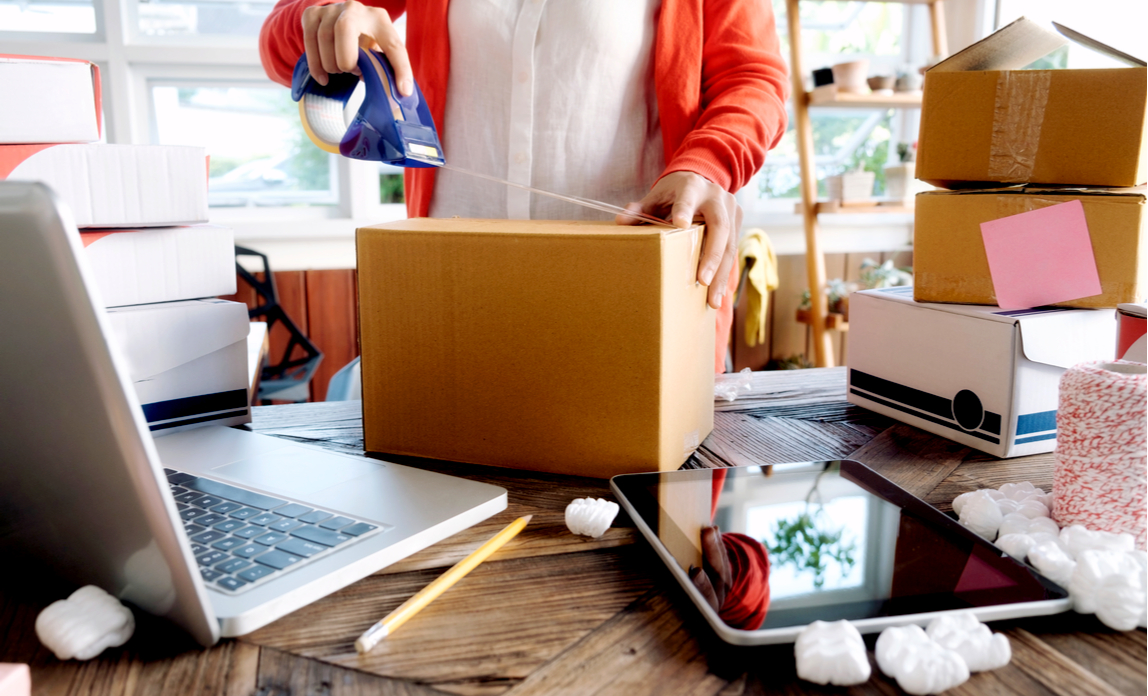 Making Tax Digital for VAT applies from April 2019 to some businesses. Learn how to register and comply with MTD and how bridging software can help.Many British businesses are steeling themselves for Making Tax Digital (MTD), even if they don't quite know all the ins and outs. The schedule has been pushed back several times since 2015, but it's almost here. And when it arrives in April 2019, it'll focus on VAT first…
So, what does that mean for your VAT collection? Who does MTD for VAT apply to, and how does it affect your financial management?
VAT is the first stage of MTD's implementation
1st April 2019 marks the initial stage of HMRC's initiative, and any VAT-registered business earning over the VAT threshold will have to abide by MTD. HMRC wants you to track your VAT records digitally and submit your VAT return online via their new MTD system. If you use modern bookkeeping software, it is likely it will be MTD-ready but it is advisable to check this with your provider.
If your bookkeeping software is not MTD-ready, or you use a spreadsheet to keep your business records and calculate your VAT returns, then you will need what HMRC refer to as 'bridging software'.
MTD initially only applies to the submission of VAT returns. Other taxes, such as income and corporation tax, are left out of the picture for now. They'll be phased in later.
Any business that voluntarily registers for VAT can elect to comply with MTD if they want to. For others, it's an obligation. Penalties will be in force for poor record-keeping or late returns.
Need help with your VAT return?
GoSimpleVAT will help you navigate your digital VAT submissions with complete ease. From £9.99 a quarter, you'll also get a 15% Donut discount when you register.
What do I need to do for MTD?
Firstly, you will need to check whether the new MTD for VAT rules apply to you. The basic rule is that if you are VAT-registered, your turnover is over £85,000 and you are not part of a deferred group of businesses, then you must file VAT returns for periods starting after 1 April 2019 via the new MTD system.
You are in the deferred group if your business:
is part of a VAT group or VAT division
is based overseas
is a trust
is a not-for-profit organisation that is not set up as a company
submits annual returns
is a local authority
is a public corporation
makes payments on account
uses the VAT GIANT service.
If any of these apply to you, you will need to comply with MTD for VAT periods starting after the 1 October 2019.
Assuming that you do fall within the MTD for VAT regime, you must also sign up via the HMRC website. You will need your Government Gateway ID and password along with your VAT number. Note that it takes 72 hours for the sign-up process to be completed, so do not try and submit your VAT return during this period.
Finally, you will need to check that your software is MTD-compatible. HMRC keep an up-to-date register of MTD-compatible software.
The digitalisation of VAT should be celebrated. It promises an easier, error-free way to declare the VAT you owe.
Sponsored post. Copyright © 2019, Mike Parkes. Go SimpleTax offers HMRC-approved MTD-compatible software and a specialised bridging software product that can help you comply with MTD.