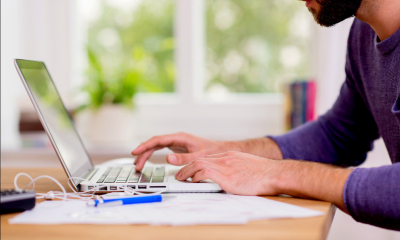 People are incresingly working from home; figures suggest that by 2020, half of the UK workforce will be remote. With that in mind, and consider that business rates are payable on most non-domestic (commercial) premises. So, will you be liable to business rates if you work from home?
If you work from home, you may become liable for business rates for the part of your home you use for work purposes - in addition to council tax which is payable on the domestic part of your home.
Much will depend on the extent to which you use your home for work purposes and how frequently you work there. The Valuation Office (VOA) will also consider whether special modifications have been made to the workspace to enable homeworking.
For example, if you have space which you occasionally use as a home office, you are unlikely to be affected by business rates - especially if that room also functions as a domestic space such as a spare bedroom. On the other hand, if you have a space that has been adapted specifically for work purposes and its main function is related to your business or work activities, it is likely that it will be assessed for business rates. The VOA has produced some examples to illustrate when business rates might be payable.
The VOA will assess each case on its own merits and may decide they need to visit you to check your workspace before they make an assessment for business rates. If the VOA decides that the space is liable to business rates, they will only be payable on the non-domestic parts of you home. The rates will be calculated in the same way as other non-domestic properties.
If you are liable to rates and are self-employed, you can claim your business rates as an allowable expense in your self-assessment income tax return.