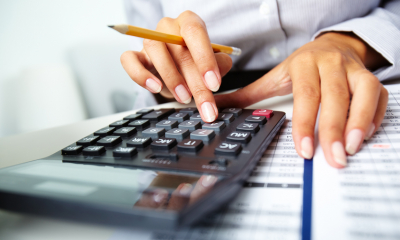 A corporation tax calculator can help you estimate your corporation tax liabilities, but corporation tax calculations can be complex. Your accountant will carry out a detailed corporation tax calculation as part of filing your company tax return
Corporation tax calculation and dates
Under corporation tax self-assessment, you must carry out your own corporation tax calculation to work out how much corporation tax your company must pay. You must pay any corporation tax due nine months after the end of the corporation tax accounting period — before the deadline for filing your company tax return.
Corporation tax calculations are based on the profits shown in your own financial accounts. These then need to be adjusted to take account of how corporation tax reliefs and allowances are handled for tax purposes. For example, your taxable profits will be calculated using capital allowances rather than depreciation on assets such as machinery, and without deducting any non-allowable expenses such as entertainment.
There is no simple corporation tax calculator that can do this for you. Instead, most businesses use their accountants to prepare accounts, calculate taxable profits and file the corporation tax return. A good accountant will help minimise your corporation tax liability by ensuring you claim all the reliefs and allowances you are entitled to.