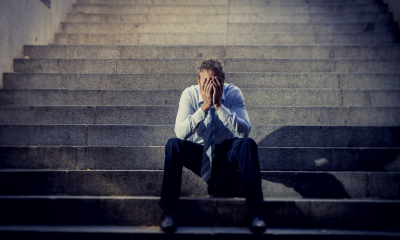 If you need to defend a legal claim, or to take legal action against someone else, legal costs can quickly mount up. If the case goes all the way to trial, costs can become prohibitive. And if you lose the case, you may have to pay the other side's legal costs as well as your own. Legal costs insurance can help protect your finances
Without insurance, it may be simply too risky to defend a claim - even if you're in the right. Knowing that you have insurance puts you in a much stronger position.
Types of legal costs insurance
Often, some legal insurance is included as part of another policy. For example, product liability insurance generally includes the legal costs of defending a claim that your product harmed someone, as well as any compensation that might be awarded against you.
You can buy a standalone legal costs insurance policy, to provide protection for costs that aren't covered by your existing insurance policies. A standalone policy can also be used to top up the amount of cover, if your existing cover is inadequate. You should check what your existing policies include, and may want to take advice from your insurance broker on purchasing additional cover.
These kinds of insurance don't cover legal actions that started before the insurance policy was purchased. If you are already involved in litigation that isn't covered by your existing insurance, you can buy 'after the event' insurance. This normally covers the costs you'll have to pay the other side if you lose a case.
What legal expenses insurance covers
Depending on the policy, legal costs insurance can cover:
defending an employment tribunal or court claim from an employee;
legal advice during a regulatory investigation or prosecution - for example, by the Health and Safety Executive - and help with licensing issues;
HM Revenue & Customs tax enquiries;
making a claim for damage, nuisance or trespass on your property;
contract disputes with customers and suppliers, including both defending and making claims;
legal assistance with debt recovery.
The insurance generally only covers legal costs, rather than any awards that might be made against you if you lose the case. However, insurance for employment claims often covers compensation awards as well.
As an added benefit, your policy may include access to a legal helpline where you can get advice on common legal issues.
The cost of the insurance premium can depend on what cover you are buying, how high your turnover and payroll are, and what your business does. A standalone business legal expenses policy can cost anything from a few hundred pounds upwards. After-the-event insurance will be much more expensive.
Making a legal costs claim
You'll need to notify your insurer as soon as possible about any claim.
Your insurer will then appoint a lawyer to make an assessment of how likely you are to win the case. Unless the insurer thinks you have a better than even chance of success, they will normally refuse the claim. They may also refuse the claim, or simply pay it themselves, if likely legal costs are excessive compared to the amount in dispute.
Once the insurer has decided you have a good case, the policy should cover your legal costs up to the policy limit. Like all insurances, you should check the policy details to make sure you know exactly what's covered, and what exceptions and conditions apply.