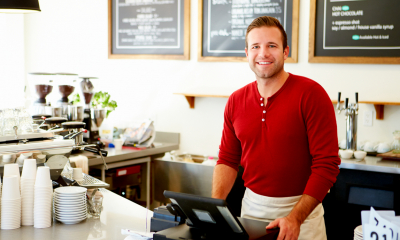 If you run a pub, restaurant or cafe, you want to be sure the business is protected against typical risks like theft, damage or flooding. You also need to be sure you can deal with any claims that might be made against your business - for example, if a customer or employee is injured
Catering premises, stock and contents
You'll want to have insurance to cover your premises and their contents, including fittings, equipment and stock.
What is and isn't covered differs from one insurance policy to the next, so you need to check that cover matches your particular requirements. Issues to look out for include:
what types of loss are included - for example, theft, flood and accidental damage;
any important exclusions - for example, it can be difficult to get flood cover in high risk areas;
whether you want optional 'fidelity' cover for theft by employees;
the overall level of stock cover, and whether there is an 'uplift' for increases in stock levels at busy periods like Christmas;
whether the limits on cover for tobacco and alcoholic drinks are high enough;
cover for chilled and frozen foods, and for leaks from beer containers;
cover for cash on the premises and while being taken to the bank;
limits on cover for property in the open, for example in an outside seating area;
cover for windows and the front of the premises, including signage;
whether you also need insurance for your household contents, if you (or your manager) live at the premises.
If you're a tenant, rather than owning the premises outright yourself, your landlord will usually be responsible for arranging buildings insurance. But you still need to arrange contents and stock insurance. You may also want to check whether the insurance covers any improvements you have made, and if necessary arrange additional cover.
Other food and drink business insurances
Contents and stock insurance only cover replacement cost, not loss of profit nor the continuing impact of lower sales while you get your business back to normal after a problem. So you may want to add business interruption insurance.
You should consider public liability insurance to help protect you against claims from customers who have been injured or suffered a loss on your premises. Businesses like pubs, where customers may have too much to drink, can be at particular risk.
If you serve food, you could also face a claim for food poisoning. You may need additional product liability insurance to cover this.
If you have employees, you're legally required to have employers' liability insurance to cover compensation if one of your employees is injured or becomes ill because of their work. Many pub and restaurant insurance packages include specific cover in case an employee is assaulted and injured at work.
If you run a pub or restaurant that serves alcohol, your licence is crucial for your business. You can help protect yourself against the risk of losing your licence with legal costs insurance.
Risks and insurance costs
The risks a business presents, and the costs of insurance premiums, depend on the type of business. For example, insurers will take a different view of:
a cafe that does not serve alcoholic drinks;
a traditional 'wet-led' pub focusing on drinks;
a restaurant or gastropub;
a venue with a late licence, a door charge and bouncers.
Any entertainment you provide is likely to add to your insurance costs. You must disclose the details to your insurer, or you run the risk of invalidating your insurance policy. Other risk factors can include:
a dance floor;
late opening hours;
a children's play area;
hazardous equipment such as a deep fat fryer.
You have a legal responsibility for the health and safety of anyone who could be affected by your business, and your insurance policy is likely to include specific conditions you must comply with. For example:
good physical security might include locks, a grille over the bar area where drinks are stored and an alarm system;
money may need to be stored in a night safe when the premises are closed;
stock may only be covered for flood damage if it is stored on above-ground shelving;
hazardous cooking equipment might need to be properly serviced and cleaned;
security staff at licensed premises must have an SIA licence;
serving underage drinkers could invalidate legal cover;
installing CCTV may help deter thefts and might reduce your insurance premiums.
Other factors affecting your insurance premium include the level of turnover, number of staff and any previous record of claims. Premiums might start at a few hundred pounds a year for a small cafe to perhaps £1,500 for a local pub and upwards for larger and riskier businesses.