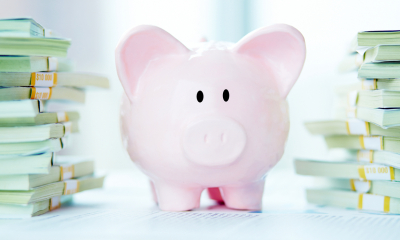 Making sure your business has the finance it needs is vital, whether you're looking to finance your start-up or are funding business growth.
Your business plan should identify how much financing you need and when. If necessary, the plan will also help convince any outside sources of finance that you're worth investing in.
Even if your business is generating more cash than it needs, you should review your financing regularly to make sure that you maintain the right balance of different types of finance.
Equity finance
In most cases, the business owner or management team makes a substantial personal financial commitment to the business. You need to think carefully about the impact on your personal finances as well as your business. What will be the best way to put money in and to realise your gains later?
You may also want to raise additional equity financing from external investors. Again, it's important to understand the implications. Are you prepared to own a smaller slice of what you hope will be a more valuable business? Can you accept limitations on your freedom to make business decisions? What is a fair value to put on any shares you sell?
You may also want to investigate the availability of business grants to help finance your small business.
Other sources of finance
The other key source of small business finance is business loans. Your ability to borrow will depend on several factors, including how risky the business is, how much equity you have to absorb any losses, and what security you can offer to lenders.
The financing mix you use will affect how risky the business is. High levels of borrowing increase risk, as does over-reliance on short-term forms of business borrowing such as overdrafts. A better financing mix may include fixed-term loans and different forms of asset finance, along with other borrowing options designed to finance a growing need for working capital.
If your business is involved in importing or exporting, you may want to use specialist forms of international trade finance to help manage the extra financing burden and risks.
You can use the interactive Business finance and support finder to identify possible sources of finance including grants, loans and investment.