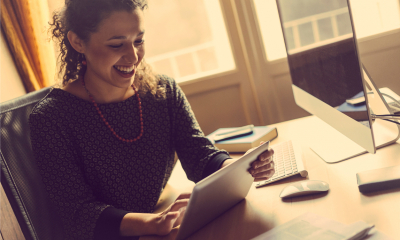 Small business grants and start-up grants can be a useful source of 'free' financing for your business. As well as outright grants, subsidised loans and other forms of support may be available.
But getting a business grant is not always easy. You will need to find a scheme that supports what you are trying to do, and satisfy them that you should be awarded a grant.
Visit the GOV.UK website to access the interactive Business finance and support finder to identify possible sources of finance including grants, loans and investment.
Getting a small business grant
The grants available for your business can depend on a whole range of factors, including what you are doing and where your business is based.
Most grant schemes aim to support specific projects - for example, research and development of a new invention - rather than providing general funding for your business. And each scheme has particular objectives, such as improving energy efficiency or boosting employment. Some government grant schemes focus on particular industries or locations.
Almost all start-up grants offer only partial funding for a project: you will need to be able to provide a substantial part of the financing from other sources. And you are unlikely to be able to get funding for a project that is already under way, as this will suggest that you do not actually need the grant.
How to apply for a grant
If you are planning a project that you think might attract a new business grant, your first step is to identify schemes that might help.
You may be able to find these through online databases and websites, or by getting advice from a local business support organisation. If you are thinking of applying for a substantial grant, you may want to consider paying for help from an experienced business grants consultant.
If you can identify any promising schemes, it's worthwhile making informal contact to assess your chances of success. You should also be able to get some guidance on how complicated and time-consuming the application process is. A local scheme offering small grants may have a relatively quick and easy application process. Taking part in a national competition to win substantial innovation funding is likely to be more complex and drawn-out.
If you decide to go ahead, you will need to complete the grant application process. You will need to provide a convincing project plan, explaining what you are planning and how it will help achieve the scheme's objectives. Depending on the scheme, the grant decision could take anything from a few weeks to several months.