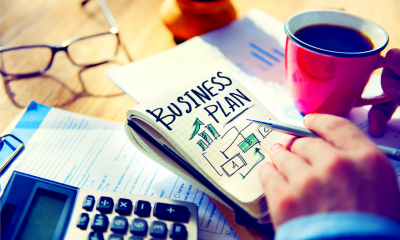 Developing a business plan is a highly effective way of deciding what your business is about and how you will achieve your objectives. If you need to raise finance, a business plan is essential.
How to write a business plan
Preparing a business plan helps you decide what your business strategy should be. It helps you avoid mistakes, identify the best opportunities and work out how to exploit them. A SWOT analysis is often a good starting point.
If you'll be using your business plan to attract potential investors or lenders, you'll want it to present your business in the best light, helping convince them to support you. But the plan should still provide an accurate assessment of your prospects. Being realistic about weaknesses and any risks you face, and how you'll address them, helps you create a convincing and useful business plan.
Developing the plan is as much about researching your market and thinking through your ideas as about actually writing a business plan. It can be useful to take a structured approach, perhaps using a business plan template to ensure you cover all the key issues.
Your business financial planning
Realistic cash flow forecasts are a critical part of your business plan. You should be clear about what assumptions you are making and how these affect the numbers. Where there's a significant level of uncertainty, you may want to do a sensitivity analysis showing how the outcomes might vary.
As well as identifying your total financing requirement, your plan will help you assess the level of risk. This in turn will help determine what mix of different types of financing is most appropriate. A high-risk business, or one that is not expected to be cash positive for some time, may require a high proportion of equity financing. A business with stable, positive cash flow can support a higher level of business borrowing.
Developing the business plan and identifying financing requirements should be a two-way process. If your forecasts suggest the plan is too risky, or impossible to finance, you need to change your plans.
As well as helping you raise finance, the forecasts in your business plan become the foundation of your budgeting and cost control process. Continually monitoring actual income and expenditure helps you assess business performance and update your forecasts. As you identify new problems and opportunities, revising your financial plan lets you anticipate future changes to your financing needs.