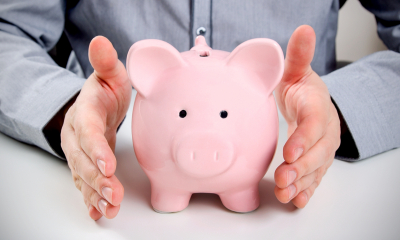 If you offer credit to your customers, you always risk late payment – or no payment at all. It's essential to vet the people you offer credit to and make your payment terms clear. This checklist shows you how
Identify what credit period is normal for your industry and decide what credit period - if any - you need to offer customers to be competitive.
Consider ways of minimising credit risk such as offering discounts for payment with the order, asking for a deposit, factoring your invoices, or accepting credit cards.
Draw up a clear statement of your credit terms and bring it to the attention of any customer applying for credit - include it on all order forms, invoices and other financial documentation and your website (if you are making online sales). These terms can always be adjusted as the customer earns your trust.
Terms should reserve your right to charge interest for late payments under the Late Payment of Commercial Debts (Interest) Act 1998.
Use a credit application form to collect customer details, including a named contact, bank account, and trade references.
Assess the customer's creditworthiness - through a credit reference agency such as Experian or Equifax and trade references from genuine core suppliers - before granting credit.
Restrict the credit limit to an amount you can afford to finance and, in the worst case, to write off. Set low initial limits for new customers.
Establish where to send invoices, what details the customer will require, and whether they have any regular invoice payment dates.
Offer different payment options. Make it as easy as possible for customers to pay you. For example, if a particular client finds it difficult to pay by bank transfer, allow them to pay by cheque.
Check outstanding credit balances when new orders are placed; be prepared to ask for cash payment if a customer exceeds their limit.
Fulfil orders correctly and obtain proof of delivery. Sort out any problems immediately.
Invoice promptly and clearly; send monthly statements detailing outstanding invoices.
Chase payments in a firm but friendly fashion as soon as they are due.
If late payment will be very damaging to your firm, consider offering discounts for early payment, or other incentives such as money off a customer's next order.
Regularly review customers' payment records and outstanding balances. Be prepared to stop offering further credit to bad payers.
Monitor total credit outstanding in relation to turnover, and how quickly you are being paid, to check that your credit system is under control.
If a debt remains unpaid, show the customer you are serious about it by employing a debt collection agency. Be careful however that you don't alienate valuable clients by calling in a third party.
Protect yourself against customer insolvency by buying trade credit insurance. Insurers typically cover 75-95% of the risk, while you cover the remainder.