The impressive performance and lucrative returns of cryptocurrency in the last few years have attracted thousands of investors to digital currency and now Binance coin (BNB).
With the crypto market being red hot, BNB is an excellent choice if you want to invest in cryptocurrencies other than Ethereum and Bitcoin.
But what is BNB?
Binance coin is the utility token of a popular cryptocurrency exchange, Binance. Crypto traders can use these BNB coins to pay a fee for using the Binance platform. Interestingly, it is also used as a utility token for the Binance Smart Chain (BSC). 
Traders who use BNB for paying trading fees receive a 25% discount. Apart from Binance, you can buy BNB on MoonPay and other crypto exchange companies.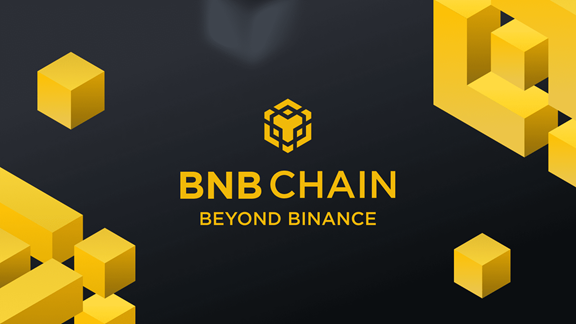 Traders also use BNB to generate passive income on BSC and collateral for a crypto loan.
With the price of BNB coin sky-rocketing in the past week, it makes sense to ask whether it's a good investment option. Let's take a deep dive to understand the potential of BNB and understand why investing in it is a wise decision.
What makes BNB an excellent investment for your business?
With a market capitalization of $74 billion, the BNB coin has already made many millionaires. Its rapid adoption will probably make many more millionaires in the coming years. Here are a few reasons BNB is a great investment option for crypto traders looking to diversify their portfolio and reduce their trading fees:
1. Allows trading and investment in other securities
Businesses who want to deal with BNB can easily trade these coins for other cryptocurrencies, depending upon the restrictions set by the exchange.

What's more interesting is that several platforms allow a business to invest in stocks, ETFs, and other assets.
2. Ensures quarterly token burn
One feature that sets BNB apart from other cryptocurrencies is the quarterly token burn feature.
What is it?
Interestingly, every quarter, the company spends 20% of its profit on buying back and subsequently burns the tokens by sending them to addresses that no one can access. It's a mechanism that helps BNB create a supply and demand gap, eventually increasing its value.
Exchanges like Binance periodically burn their tokens to reward holders to keep them as BNB is likely to become more valuable.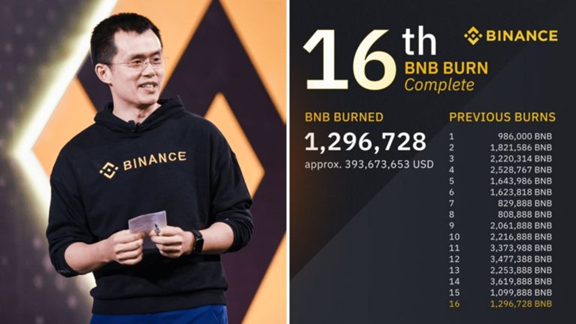 The token burning increases the price and offers additional benefits, such as paying for services and goods online using these tokens and getting early access to some good and worthy IFOs.
Traders even have access to discounted trading fees and can pay for their travel expenses.
3. Reduces fees paid for trading cryptocurrency
High trading fees could be a potential bottleneck for businesses looking to change their fortune using cryptocurrency.
That's where digital currencies and utility tokens like BNB coins come in. With the Binance exchange executing 1.4 million transactions every second and boasting a $2 billion average daily volume, it's a popular exchange that charges the lowest fees for executing cryptocurrency.
When you make payments using BNB, the exchange charges only 0.1% to execute each of the billions of trades.
4. Lesser risk compared to other cryptocurrencies
As cryptocurrencies are relatively new investments, it's critical to create a diversified and balanced portfolio and conduct in-depth research before investing. 
While every cryptocurrency carries some risk, BNB outperforms them in two key aspects: the presence of the Binance exchange and the presence of BSC.
These two aspects significantly reduce the risk, and unless other cryptocurrencies like Ethereum launch a faster platform, the future of BNB seems bright.
5. Other advantages
The Binance ecosystem offers juicy rebates to incentivize the use of the BNB coin, but there is much more to BNB coin than offering trading discounts. Businesses can use BNB on various applications, such as DApps and Binance liquidity swap.
BNB allows businesses to donate coins to Binance charity, taking care of their corporate social responsibility (CSR) activities.
Both businesses and individuals can use BNB to make online purchases, such as hotel bookings, flight bookings, and virtual gifts and gift cards.
Five things to consider before making a BNB investment
Here are a few things to consider before making a BNB investment to ensure its fruitful:
1. Have in-depth knowledge about the coin
One common mistake that a business commits when investing in BNB is knowing nothing about these utility tokens.
Don't invest in it because your next-door business made a fortune from it or because the prices are lower than what it was a week or two ago.
While there are statistics that advocate the use of BNB, specific legal issues might crop up that can have a negative effect on its value. So, knowing everything about these tokens beforehand can make your investment less risky and ensure your business reaps maximum benefits from it.
2. Don't wait for the right time
Another thing to consider before purchasing BNB is trying to time the market and wait for the 'RIGHT' time. There is no right or wrong time because, when trying to buy BNB, you tend to over-analyze this utility token, resulting in paralysis by analysis.
If prices go up, you wait for the next dip to occur, and when prices go down, you wait for the price to drop further to get a fantastic deal.
Choose BNB because it's a worthwhile investment and can increase your money's value.
3. Buy it from a reputable platform or exchange
With a tenfold increase in reported cryptocurrency losses in the past 12-months, buying a cryptocurrency or utility token from a reputable platform or exchange is essential.
While the easiest and safest option is buying the BNB coin from Binance, you can purchase it using your credit card from reputable and safe platforms like MoonPay and CoinBase.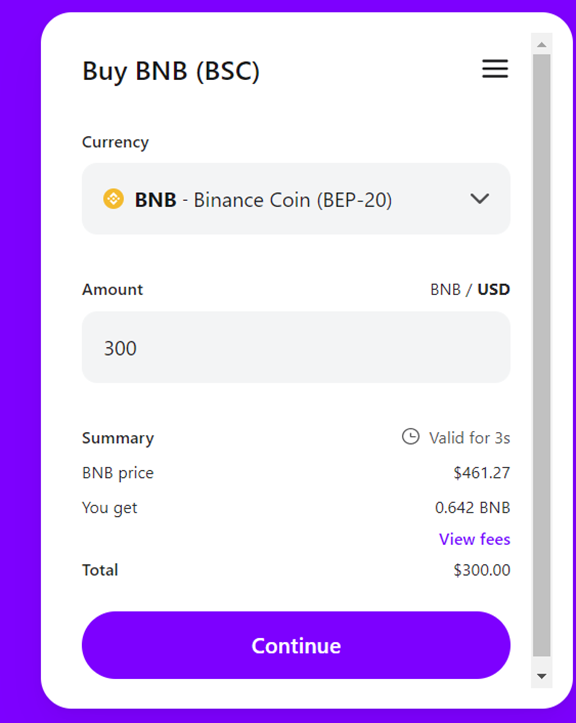 Most of these platforms are user-friendly and allow you to buy BNB using a credit card or any other preferred mode of payment. When choosing a platform or exchange to buy BNB, focus on the level of security offered. 
Also, check whether it's globally available, allows you to buy BNB of any value, and offer a convenient mode of payment.
4. Use a cheaper payment option
While most exchanges give you an option to buy BNB using a debit or credit card, wire transfer, Apple pay, these options might attract an additional fee.
Usually, payments through a debit or credit are costlier than bank account transfers. While debit and credit cards process payments instantly, a bank transfer might take anywhere from 2 to 5 days to process your payments. So, focus on choosing an inexpensive payment method.
Weigh your options and choose one that suits your requirement without overcharging you in the name of transfer fees.
5. Only invest the amount of money you can afford to lose
When making BNB investment, remember the 1% risk rule, which states that  businesses and individuals should invest only 1% of their funds in a single trade.
It helps in decimating your risks. By trading in smaller BNB coins, you stand a higher chance of earning a profit.
With cryptocurrency, stories of people getting rich overnight might tempt you,  but never invest over 1% of your available funds. As BNB is relatively a new coin and prone to higher market volatility, placing all your eggs in one nest might not be a workable investment decision.
So, is BNB a good investment decision for your business?
By purchasing BNB, a business gets exposure to the biggest cryptocurrency exchange and the second most significant smart contract player.
With Binance gradually becoming the Amazon of the crypto bubble, an investment in a utility token of Binance could be a game-changer for your company.
As it's a relatively new cryptocurrency, traders should be prepared for wild price movements because it's prone to volatility. One way to offset increasing and decreasing BNB prices is using dollar-cost averaging. You simply invest a regular amount each month, a week, without trying to trade the price.
Powered by the BSC, the BNB is touching the sky. This is likely to continue because there's a possibility of Defi replacing traditional finances, making BNB a wise investment decision for both companies and individuals.
Binance has come a long way to maintain the top slot. While the road was full of roadblocks, the company came out with flying colors. Traders and investors accept the same miracle from BNB.
While the success of BNB is an inspiration for others, businesses investing in BNB should be ready to face a wild ride with sky-rocketing highs, terrifying drops, and lots of drama that happens in between.
But isn't that the story of every cryptocurrency launched until now?
So, put your fears aside, invest in BNB and see your earnings growing. If you're one of the lucky few, you can be the next millionaire on the list.
Copyright 2022. Article made possible by Priya Jain. Priya is a professional copywriter working with Skale. She has an MBA and engineering degree. When she is not writing, you will find her teaching math, spending her day running behind her toddler, and trying new recipes.