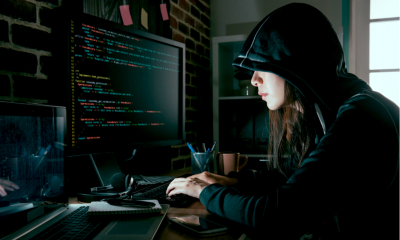 Thanks to the increasing number of cybersecurity threats, we're at the point where some people worry about carrying out transactions online. This is especially true for companies that do a lot of their finance work online.
Without a doubt, the internet is one of the best innovations of all time. However, we can't deny that the web, as we know it, is risky as far as security is concerned. Even though carrying out financial transactions online is incredibly convenient, it comes with many risks.
But the fact that there hackers across the world waiting for an opportunity to steal your data doesn't mean you shouldn't carry out financial transactions online.
There are various ways you can stay secure online.
1. Create strong passwords
Most online banking platforms require users to login before they can access any services. When creating an online account, you might be tempted to create a password that you will remember with ease. You might find yourself creating a password that contains your telephone number, date of birth, or the name of your pet. Even though they are easy to remember, they provide a way for cybercriminals to get into your system and steal your data or, in the worst cases, the money you have worked hard to earn.
One of the best ways to secure your online money transfers is to create a strong and unique password for your account. Ensure that your password has a perfect combination of alphanumeric characters. Also, a longer password can be stronger and more difficult to crack. Therefore, create a password that is about ten characters long.
Worried about remembering the password? Well, don't worry! All you need is to carry out thorough research and find a secure password manager you can trust.
2. Use two-factor authentication
After creating a strong password, the next step is to make it difficult for a hacker to penetrate your account even if your password has been compromised. A good way to do this is to take advantage of two-factor authentication. This technology restricts access to a system unless the user provides a unique code that is often sent via email or SMS.
Before choosing a tool for two-factor authentication, ensure you do your homework and choose one with good reviews. You can even ask your IT consultant for recommendations.
3. Avoid sketchy money transfer services
There are many money transfer services online. However, this doesn't mean that you should use all of them for your transactions.
A good online money transfer cares about the security of their clients. Therefore, do your research and make sure it provides robust encryption. Also, check that the servers storing the financial information is protected by strong firewalls.
Before you sign up, look at the website's address bar and make sure you see HTTPS and a padlock. Your goal is to ensure that all the information you provide to the site goes through an encrypted and secure channel and can't be accessed by personnel.
4. Invest in a good VPN
If you want to keep your data safe, the easiest way is by using a VPN. What is a VPN? It's a cybersecurity tool that improves your online safety with one click. With a strong VPN, you will be able to hide your IP and carry out your financial transactions in anonymity. This makes it difficult for anyone, including your ISP, to monitor your online activities. A VPN also provides SSL encryption, firewalls, and other security measures that make it impossible for hackers to steal data.
Whenever you need to carry out a transaction online, simply check the VPN status and ensure it's active. After that, you can do whatever you want with confidence, knowing that your privacy and money are safe!
5. Update your systems and applications
Before you carry out a financial transaction online, ensure that the operating system and any other software involved are up to date. Hackers will always find a loophole in outdated systems and use them to siphon the data they need to meet their malicious goals.
If you're using a mobile device, ensure the finance app you're using is updated. In fact you should keep all your apps up to date because a hacker might find a way into your online banking up through another vulnerable app.
If you follow the tips outlined above and constantly check your credit card or bank account balance for suspicious activity, you will go a long way in enhancing your online safety.
Copyright 2021. Article brought to you in cooperation with the PR Consultancy.