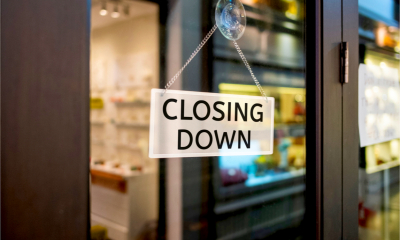 Since the demise of Wonga back in 2018, it has continued to be a tough old time for the UK payday industry. 2019 saw a tranche of other big-name payday lenders follow in Wonga's footsteps. All forced into administration by large volumes of historical mis-selling claims.
Casualties included: Wage Day Advance, 247 Money Box, Swift Sterling, Piggy Bank, and the UK's biggest direct lender at the time, CashEuroNet UK LLC (or as we know them: Quick Quid, Pounds to Pocket and On Stride Financial).
Has 2020 played out any better for payday lenders?
In a word, 'no'. 2020 started where the previous year left off, with one of the UK's most recognisable payday brands - Peachy Loans - going out of business early doors.
Close behind was high street stalwart, The Money Shop, which first opened its doors in the UK in 1992. It shut up shop for the last time in March, closing or selling off all 97 stores. Uncle Buck also failed to buck the trend and didn't make it through to April.
And it was a gloomy day for Sunny Loans when they succumbed to the effects of coronavirus and a backlog of customer complaints in June.
While many people no doubt rejoice every time another payday lender goes to the wall, we must remember that they're often a valuable lifeline for people with limited borrowing options. So, what does an ever-depleting number of payday providers mean for those who rely on them?
Should borrowers be concerned?
According to John O'Hara, founder of the popular loan matching website Instant Lolly, which works with many of the UK's leading payday and short-term lenders, "It's harder to borrow money online today than it was a year ago.
"The loss of so many of the major players in such a short space of time means there's less competition, which is never a good thing for consumers. But it affects borrowers in other ways too.
"It specifically impacts those people who find it most difficult to get credit. Different direct lenders have different acceptance criteria, so having more lenders available means you can potentially cater for a wider set of circumstances. Conversely, fewer lenders mean that more people are likely to fall through the cracks with no options available to them.
"Unsurprisingly, the bigger online lenders (like the ones we've seen disappear recently) also tend to have the best infrastructure. They usually run 24/7 operations on the back of slick IT systems, which enables them to approve loans fast and get money to customers almost instantly. So, whenever we lose one of the key players, in my view, the whole online loans industry takes a small step backwards – and we've taken a lot of steps back lately.
"Of course, the last six months has seen us all battling with coronavirus too. During that time, we've seen almost all lenders take a more cautious approach to lending, and in some cases, stop lending altogether. Here at Instant Lolly, we're working harder than ever to help our customers find the money they need in these difficult times."
For now, at least, the crown of "UK's leading unsecured credit direct lender" belongs to Western Circle Ltd, whose brands include CashFloat.co.uk.
But will that still be the case as we conclude 2020?
Copyright 2020. Article was made possible by site supporter Instant Lolly.