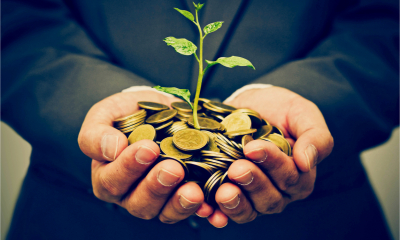 Many business owners choose to engage in some sort of investment. It is a great way to earn an extra income while also encouraging the next generation of businesses to come through the ranks. However, you should consider switching from a typical portfolio to one filled with ethical investments. Let's look at why this is a good idea in 2020.
The chance to help
Ethical investing differs from regular investments as you are deliberately choosing to put your money into companies or projects that could make a real change in the world. There are thousands of companies developing products or services that could benefit a whole group of people and they could use your funding to truly make a difference.
Investors like Tej Kohli are already choosing to follow this path. By looking at the more charitable aspects of investment, you stand to do much more than just receive a return. Kohli is investing in companies that cover key areas like prosthetic limbs and other forms of human triumph. If you want to help the world's population in a similar way, you should consider ethical investing as a way to do so.
Tools to do so
Whether you prefer to manage your investments yourself or use the services of an investment manager, there are more and more ways for you to drive your investments in an ethical direction. It is now possible to dictate precisely where you want your investments to go.
Though it is still wise to invest widely to diversify your portfolio as much as possible, you need to insist that you only want to invest in ethical companies. The best managers should already have a list of companies prepped for you to look at. Even a small-time investor can get involved with ethical investing. A lot of the guided investment programs now have ethical options, making it easier than ever to put your money where it matters.
The current situation
COVID-19 has proven just how unprepared the world was for a global catastrophe. Many industries have had to switch their usual production lines to creating items that can help their countries cope. For example, many cosmetics companies have halted production of perfume and makeup to make hand sanitiser.
By choosing to invest in more ethical companies, you will be providing them with much-needed revenue that could help them if a global incident takes place again. There is always the potential for something to go wrong, and you can help in your own way to provide aid where needed. COVID-19 has really proven that everyone can do their bit, no matter what that may look like.
Interested in ethical investing? There are many paths to explore if it sounds like something for you. Speak to your financial advisor today or start conducting your own research into the best companies offering ethical investments. Before you know it, you could have that perfectly crafted portfolio of investments.
Copyright 2020. Article made possible by site supporter James Spencer, Fintech Reporting