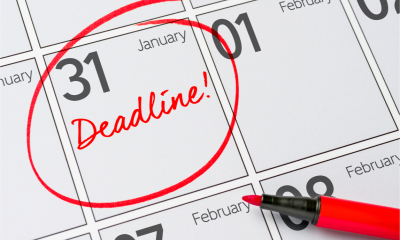 The 31st January 2020 deadline has been and gone. Did you get your tax return filed on time?
HMRC reported that last year 700,000 missed the deadline. Did time get away from you? Maybe you didn't realise that you needed to complete one until now. Whatever the reason, you need to be aware that it's highly likely you will receive a penalty.  It is recommended you file your return as soon as you can.
Need help with your self assessment tax return?
GoSimpleTax makes your self assessment tax return quick and easy, helping you figure out which expenses and allowances you can claim.
Get SimpleTax for £30.60 with our 15% Donut discount.
You will receive a penalty of £100 if your tax return is up to 3 months late. You will have to pay more if it is filed even later. If you pay your tax bill late, you'll be charged interest on late payments too.
If you are completing a partnership tax return and this is late, all partners can be charged a penalty.
I think I have a genuine reason for filing late
There may a very good reason why you have not yet filed your return. Unfortunately HMRC will not accept an excuse such as "my dog ate it" which happens to be one of the top excuses they have received over the years.
They will, however, accept reasons such as an unexpected stay in hospital or a serious or life-threatening illness. HMRC have compiled a list of reasonable excuses and you should notify them as soon as you can. It's worth having proof to hand when contacting them and to also demonstrate to them that you are doing all you can to now file your return.
I have filed, but I cannot pay
Ok, so now you filed your return you will be left with a bill to pay. This should have been paid by 31st January. If you can't meet the payment for your tax bill contact HMRC as soon as possible.
It may be possible to arrange a payment plan that will allow you to pay in instalments.
Think ahead for Making Tax Digital
With MTD over the horizon, converting your accounting records to MTD-compliant software such as GoSimpleTax will make filing your return much easier helping you file on time next year. Such software will also have a range of tools - such as income tax calculators and submission tools - giving you full visibility of your tax liability in real time and allowing you to review your pension contributions and investment opportunities.
Sponsored post. Copyright © 2020. GoSimpleTax offers tax return software that can help you manage your self-assessment.