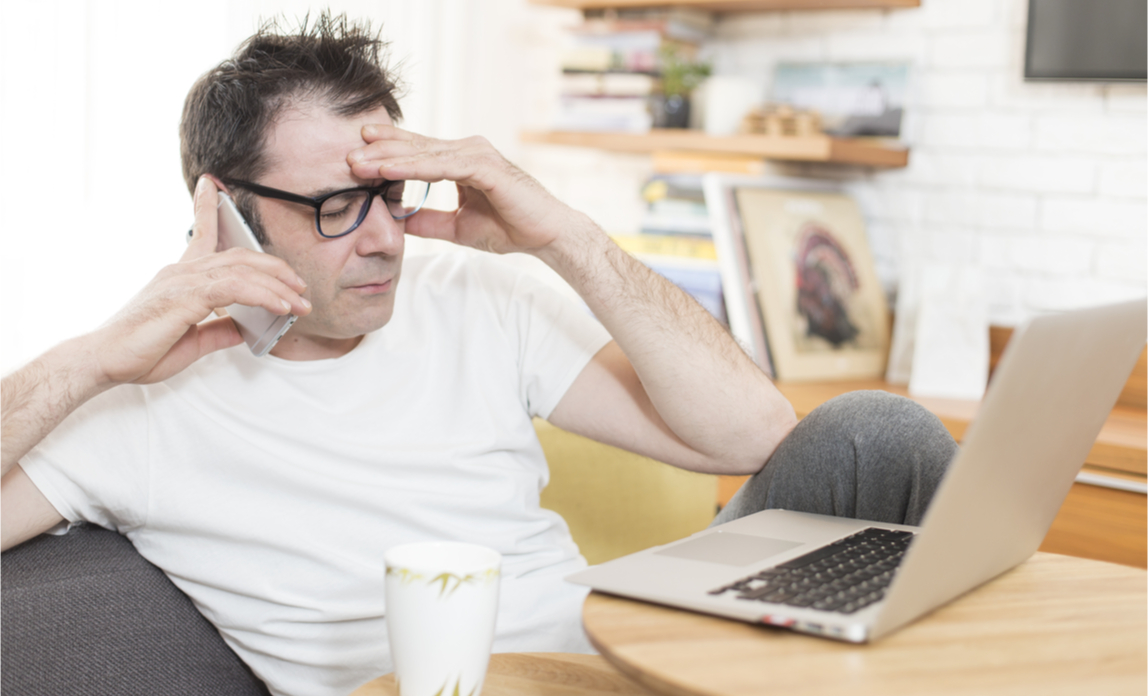 If you own a business credit card, whether you know it or not, you have a business credit score. Just like a personal credit score, this might affect your eligibility and the terms you're offered when you next apply for a business loan or insurance policy.
Many start-up business owners believe that business credit is only for huge companies - those that put in big inventory orders or fund major equipment purchases. However, owners of any size of business should be aware of the rewards and risks of business credit.
Here we walk you through what you need to know about business credit scores.
What is a credit score?
A business credit score is like a personal credit score, representing how creditworthy your company is in a handy numeric format. It is generated using the data on your business credit report.
Lenders use credit scores when considering loan applications, to assess how likely it is that the applicant would be able to pay the loan back as agreed. A higher business credit score indicates that your company has a history of paying its bills on time. Many credit card issuers and lenders still also take your personal credit into consideration when extending loan terms to you.
The following are some of the significant differences between business credit scores and personal credit scores.
Privacy
With personal credit scores, only you and nominated  individuals are allowed to view your credit reports. However, with business credit reports, all data and info are public. You can obtain data on any business' creditworthiness - as long as you pay for it.
Cost of access
Individuals can get a free personal credit report once a year from the leading credit reference agencies, such as Experian or Equifax. You can also obtain your personal credit score for free from multiple credit card issuers.
However, businesses need to pay a credit reference agency if they want to view their credit report and credit score.
Why do you need a good business credit score?
If you're just starting your business, you are possibly leveraging your personal credit to apply for loans. You may wonder why you need to build a separate credit score for your company, if things are going fine.
The simple answer is, you need a strong business credit score to get a better deal when you borrow. A firm and stable business credit score can boost your odds of getting future loans approved, get you the best rates, and increase your overall borrowing power.
How is my credit score calculated?
Each credit reference agency has its own formula for deciding your business's creditworthiness.
Experian business credit scores
Experian computes your business credit score by gathering credit data from your lenders and suppliers, independent sources (eg collection agencies and public records), company background info, and legal filings.
Equifax business credit scores
Equifax provides three different business assessments:
the business failure score represents the odds of your company closing within a year;
the business credit risk score gauges the probability of your company falling behind on payments;
the payment index indicates how many of your company's payments are made on time.
Dun & Bradstreet business credit scores
Dun & Bradstreet uses a Paydex score based on payment info reported to the data-gathering firms or directly to D&B.
It's best to repay debts on time and encourage vendors and suppliers to report positive payment behaviours to ensure a consistent 4-5 point rise on your Paydex score.
What else do I need to know?
When requesting a credit report, keep the following points in mind:
If your business score isn't what you expected, you might discover there are inaccuracies on your business credit report. You can rectify these mishaps by reaching out to the agencies and providing proof that their data is incorrect.
It is best to check your business credit reports annually, so that you can keep a eye on changes over time.
Copyright 2019. Article was made possible by site supporter Tiffany Wagner, content creator and freelance writer for various websites