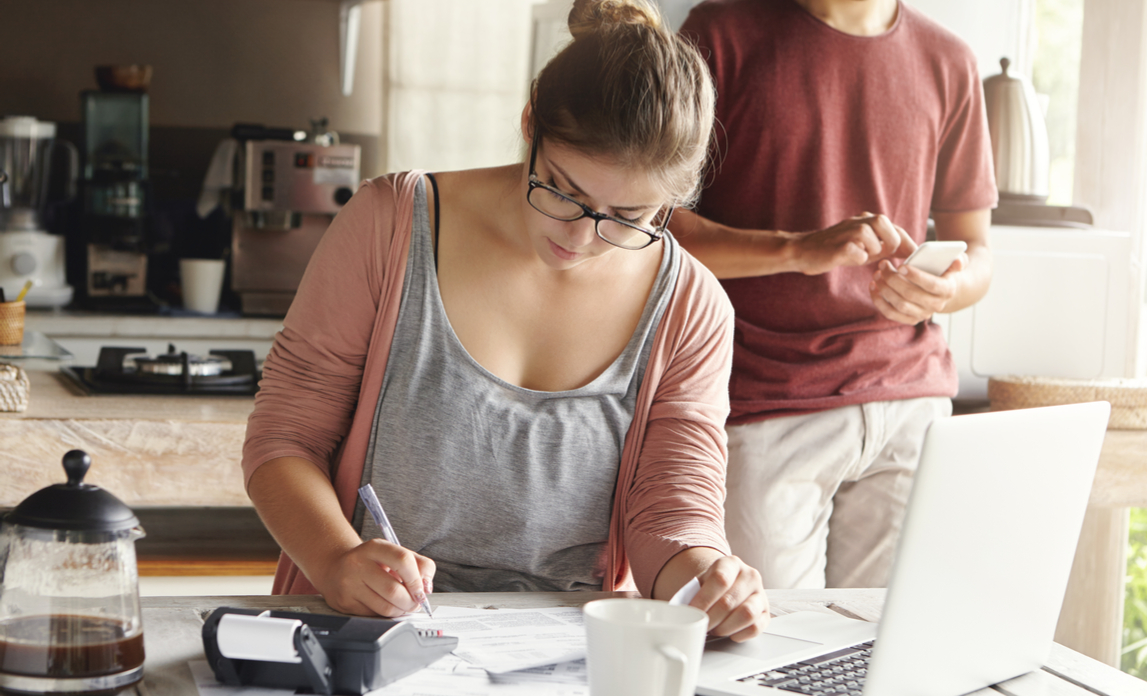 There are lots of ways to save money on your tax bill. Some measures are simple and straightforward, others are more complicated, and some need a bit of expert advice - even if your bookkeeping skills are top-notch.
Granted, it's become socially less acceptable to consciously avoid paying tax through one scheme or another. But that doesn't mean that you can't lower your tax bill while staying totally above board.
Here are some tricks that are worth trying.
1. Claim allowances and reliefs
Top of any list of ways to lower your tax bill is to make full use of tax-free allowances and basic reliefs. In recent times, the value of these has continued to increase, and there are various types including tax-free allowances for savings income, dividend income and capital gains.
In some cases, this could mean making as much as £28,000 each year, without paying income tax.
2. Use your ISA allowance
If you receive interest on savings that exceeds the personal savings allowance (£1,000 for basic rate taxpayers and £500 for those on the higher rate), then moving to a tax-free investment could save you money.
There are hundreds of cash ISA deals available, which could help you build a nest egg while cutting down on tax paid.
3. Make charitable donations
This is one option that not only helps reduce the tax you pay, but also lets you support good causes. Under the Gift Aid system, you can claim back the difference between the tax you've paid on a donation and what the charity claimed back.
This mostly applies to people who earn £43,000 or more a year - but anyone who pays tax can also offer a little more to charity with this option.
4. Transfer assets to a spouse or partner
If you have a husband, wife or a civil partner who isn't eligible to pay tax, or who pays the basic rate while you are in a higher band, it could be worth transferring some of your income-producing assets to them.
You can find out more by contacting HMRC, who will be able to tell you what you can do under the law, and how to go about it.
5. Add more to your pension pot
This is another tip with multiple benefits. Pay more money into your pension scheme than the required minimum, and this will cut down how much tax you have to pay.
If you haven't started drawing either a personal or company pension, you can reduce your adjusted net income by paying more money into it. Best of all, you get it back in the long run when you retire.
6. Rent out a room or eBay it
Back in 2017, the government launched a scheme that allowed an extra £2,000 of earnings from property rental or trading income to be 'sheltered' in the form of two £1,000 allowances. The idea is to help out 'micro-entrepreneurs' who are making a little extra money in new, digital ways. So for example, you can sell items on eBay for an annual profit of £1,000 without paying tax.
Additionally, the Rent a Room scheme allows owner occupiers or tenants to let out a room and earn up to £7,500 tax free.
7. Avoid child benefit tax penalties
One of the quirks of the current child benefit system is that anyone can receive the payment - but if you earn over £50,000, you aren't actually entitled to it. This means you have to pay it back as part of Self Assessment, regardless of whether or not you are self-employed.
However, there are ways to offset this extra tax payment, such as making larger pension contributions or voluntary contributions to an occupational scheme.
8. Claim for business expenses
It is often easy to forget that there are lots of allowable expenses you can claim against the cost of working. That's why it is important to look into these, and find any that you are entitled to - then claim them.
There are a variety of small business expenses - from stationary supplies to utilities and uniforms - that can be set against your income, and therefore reduce the amount of tax paid.
9. Set up a gift and loan trust
If you want to start putting away money for your beneficiaries, there's a way to do so and reduce your tax bill at the same time. Known as a 'discounted gift trust', this system lets you put a lump sum into trust for a beneficiary, while retaining the right to make regular payments.
A gift and loan trust is a similar system that allows growth on investment bonds outside the taxable estate. While there have been some concerns about these schemes, as long as they follow legislation and best practice, they are entirely acceptable.
10. Flip your property
At the top end of the financial scale, homeowners can claim capital gains tax breaks on their primary residence. Anyone who buys an additional house has two years to declare whether this is their main residence - regardless of where you actually spend most of your time.
This rule lets you claim relief for the previous 18 months living in the property, whether you were living there or not.
Known as 'property flipping', it did gain a bad name back in the late 2000s when MPs were caught doing this. But while it was investigated, the practice wasn't banned. For people who have more than one property, careful planning may pay off.
Copyright 2019. Article was made possible by site supporter Paul Gordon, PhoneThem