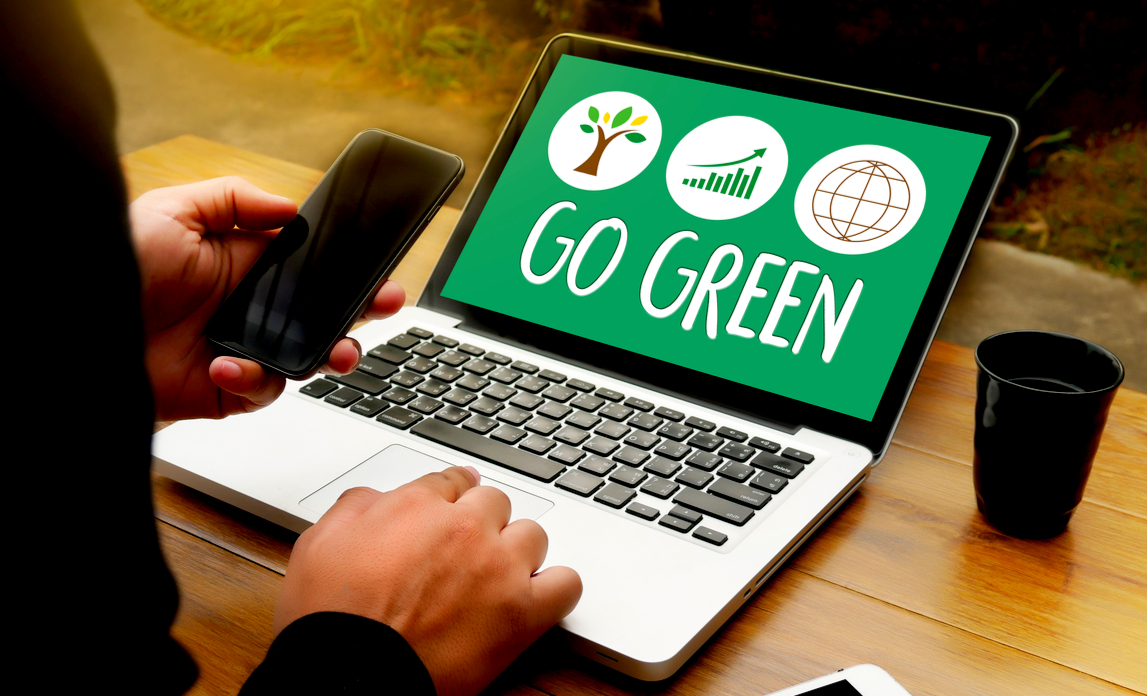 With significant media coverage about the effects of global warming and a surge in interest for people leading more sustainable and ethical lives, there are increasing calls for businesses, both large and small, to make a stand when it comes to their social responsibility policies.
With many employees holding the belief that their workplace could do more to be green, we thought we'd take a closer look at the ways in which an corporate green agenda could benefit your firm, and whether being eco-friendly makes good business sense.
The benefits of a corporate green agenda
Many employees, particularly those aged under 30, prefer to work in companies that demonstrate a strong commitment to the environment.
As one of the most socially-conscious generations yet, studies have shown that millennials prefer to work in environments that they feel share the same intrinsic values as they do. A company's reputation when it comes to eco-friendliness is likely to sway their decision when deciding to take a job.
Business owners should not underestimate these statistics. Millennials will make up 75% of the global workforce by 2025, so their perceptions of what constitutes worthwhile employment should be a valuable insight into how to attract and retain the brightest talent in business.
That means that committing to a socially responsible agenda in the workplace is not just good for the environment but also beneficial in keeping employees happy. But is it really economical for a business to go green?
Does going green make business sense?
As discussed above, a corporate green agenda could help you retain your staff. This is an important factor, as high employee turnover can be costly. Staff recruitment costs can easily add up, on top of the time spent training new staff and the resulting loss of productivity for existing staff during this period.
Another area where businesses may be reluctant to go green is in switching to renewable energies. There is a misconception that being environmentally-friendly when selecting an energy provider could lead to increased utility bills. In fact, it is more than possible to save money on business electricity while still selecting eco-conscious suppliers, by carefully comparing the deals on offer.
What's significant here is that switching to renewable energies may actually save a business money in the long run, as clean energy rates are set to become cheaper than fossil fuels by 2020. So, it may in fact make more sense for a business to go green when choosing a provider for their business electricity.
With renewable energy prices becoming an affordable option for businesses, it is no longer a choice between an improved carbon footprint or a better profit margin. An environmentally-conscious decision for your business could end up being a smart economic one too.
Embracing an eco-friendly attitude and positioning your business as one that cares about its impact on the environment could resonate through your enterprise, and benefit it in a multitude of ways. It could result in happier employees, a smaller carbon footprint and significant savings on your overhead costs.
Copyright © 2018 Article was made possible by site supporter Victoria Harrison