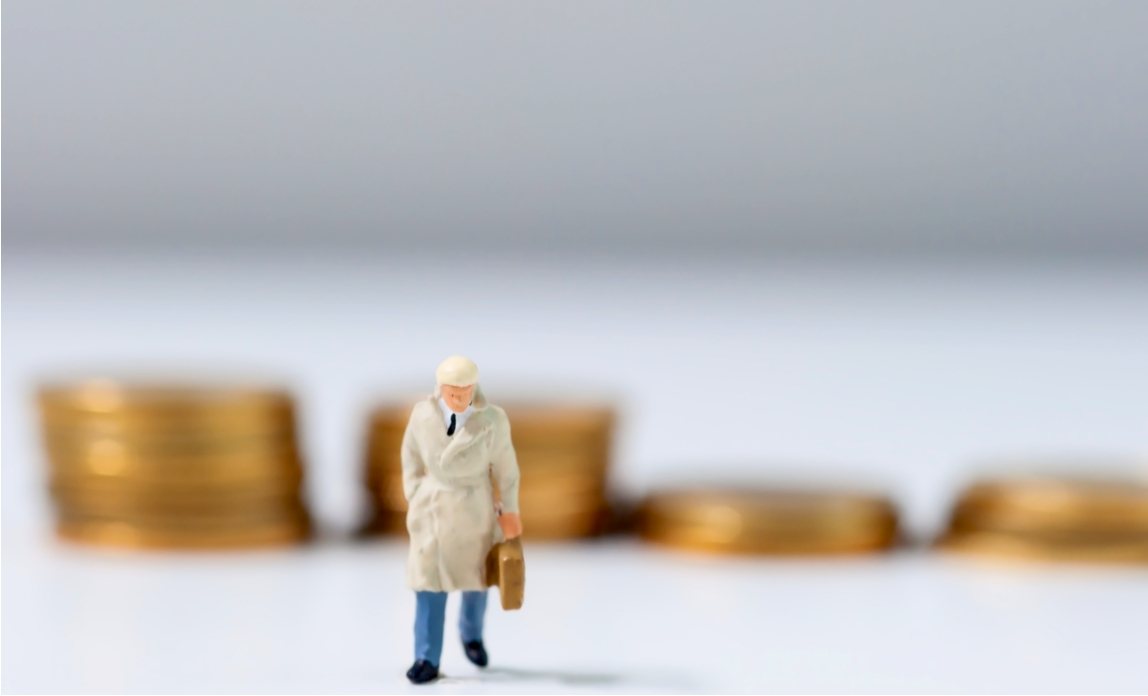 If you have ever read the chancellor's Budget Red Book, you would be hard pressed to call it a blockbuster. But this year, more than any other, there has been increased interest in the chancellor's Budget announcement - Philip Hammond's final one before Brexit and the UK's departure from the EU.
In her speech to the Conservative Party conference the prime minister, Theresa May, announced that austerity is coming to an end. This raised hopes in many sectors that the purse strings would be released, and spending caps would be scrapped.
It also prompted renewed calls for the chancellor to step in and help the struggling UK high street, through a reform of business rates. Battling against the online giants, the UK's towns and cities have faced unprecedented losses. Only last week, Debenhams announced the closure of up to 50 stores. This came hot on the heels of similar news from M&S, House of Fraser, New Look, Toys R Us and Mothercare.
In the Federation of Small Businesses' pre-Budget submission to the chancellor, Mike Cherry, national chairman, and Martin McTague, chairman of policy and advisory, said their members were looking for "some evidence that this government is on the side of our entrepreneurs, values aspiration and supports those who set up in business, take risks, and create growth, opportunity and jobs".
So, did the chancellor listen and deliver a Budget that will help the UK's small businesses?
Budget announcements
Income tax: The tax-free personal allowance will increase to £12,500, the basic rate limit will increase to £37,500.
Employment allowance: From April 2020, the allowance will be restricted to companies with an employer national insurance bill below £100,000 in the previous tax year.
IR35: From April 2020, the responsibility for operating the off-payrolling working rules will move from the individual to the company, agency or third-party engaging the worker.
Capital gains tax: The annual exempt amount will increase to £12,000 from 6 April 2019.
VAT: The registration and deregistration thresholds will remain unchanged for a further two years.
New digital services tax: Large online companies with global revenue of more than £500 million will pay 2% on revenues earned from UK users.
Annual investment allowance: From 1 January 2019, the allowance will increase from £200,000 to £1 million for two years.
Entrepreneurs' relief: The minimum qualifying period for relief on the disposal of a business or its parts will increase from one year to two years for disposals made on or after 6 April 2019.
Capital allowances: The writing down allowance on the special rate pool for plant and machinery will reduce from 8% to 6% from 1 April 2019 for businesses within the charge for corporation tax and 6 April for income tax.
Enhanced capital allowances: The first-year capital allowances for investment in plant and machinery on the Energy Technology List and Water Technology List will end from April 2020.
Business rates: There will be £900 million to support business rate relief for small businesses. Small businesses with a rateable value below £51,000 will see their bill cut by a third from April 2019.
Transformation fund: The chancellor has pledged £675 million to help transform struggling high streets with infrastructure and transport access.
Transport: A £28.8 billion national roads fund to support the development of the strategic road network, plus funding to improve local traffic hotspots and fix potholes.
R&D tax relief: From April 2020, the amount of R&D tax credit that can be paid to a loss-making company will be limited to three times that company's total PAYE and NICs liability for that year.
Stamp duty land tax: First-time buyers' relief will be extended so that all qualifying shared-ownership property purchasers can benefit for transactions on or after 29 October 2018. It will also be back-dated to 22 November 2017 so that those who are eligible but have not yet claimed can amend their return to claim a refund.
Vehicle excise duty: Rates for cars, vans and motorcycles will increase in line with the retail price index (RPI). The rates for heavy goods vehicles will be frozen.
Van and fuel benefit charges: The van benefit charge will increase by the consumer price index (CPI) and the car and van fuel benefit charges by the retail price index (RPI) from 6 April 2019. The flat-rate van benefit charge will increase to £3,430, the multiplier for the car fuel benefit charge will increase to £24,100, and the flat-rate van fuel benefit charge will increase to £655.
Fuel duty: As announced by the prime minister, duty has been frozen for the ninth year in a row.
Air passenger duty: The duty on short-haul flights has been frozen, but the duty on long-haul flights will rise in line with inflation.
Landfill tax: The standard and lower rates of landfill tax will increase in line with the retail price index (rounded to the nearest 5p) from 1 April 2019.
Sin taxes: Duty on beer, cider and spirits has been frozen. The duty on wine and sparkling cider will increase by the retail price index from 1 February 2018. The duty on all tobacco products will increase by 2% above the retail price index from 6pm on 29 October 2018.
Gambling taxes: The rate of remote gaming duty will increase to 21% for accounting periods that begin on or after 1 October 2019.
Apprenticeship levy: From April 2019, large businesses will be able to invest up to 25% of their levy to support apprenticeships in their supply chain. Smaller employers will see their levy halved to 5%.
National minimum and living wage: The national living wage will increase to £8.21 from April 2019. All national minimum wages rates will increase in April 2019 in line with the recommendations from the Low Pay Commission.
Universal credit: There will be £1.7 billion to increase the existing work allowances for working parents and people with disabilities.
Savings: The ISA annual savings limit for adults has been frozen, but the limit for Junior ISAs will increase in line with the consumer price index.
Pensions: The lifetime allowance for pensions savings will increase in line with the retail price index to £1,055,000.
Tax on plastic packaging: The government will consult on a new tax on the import and manufacture of plastic packaging which contains less than 30% recycled plastic.