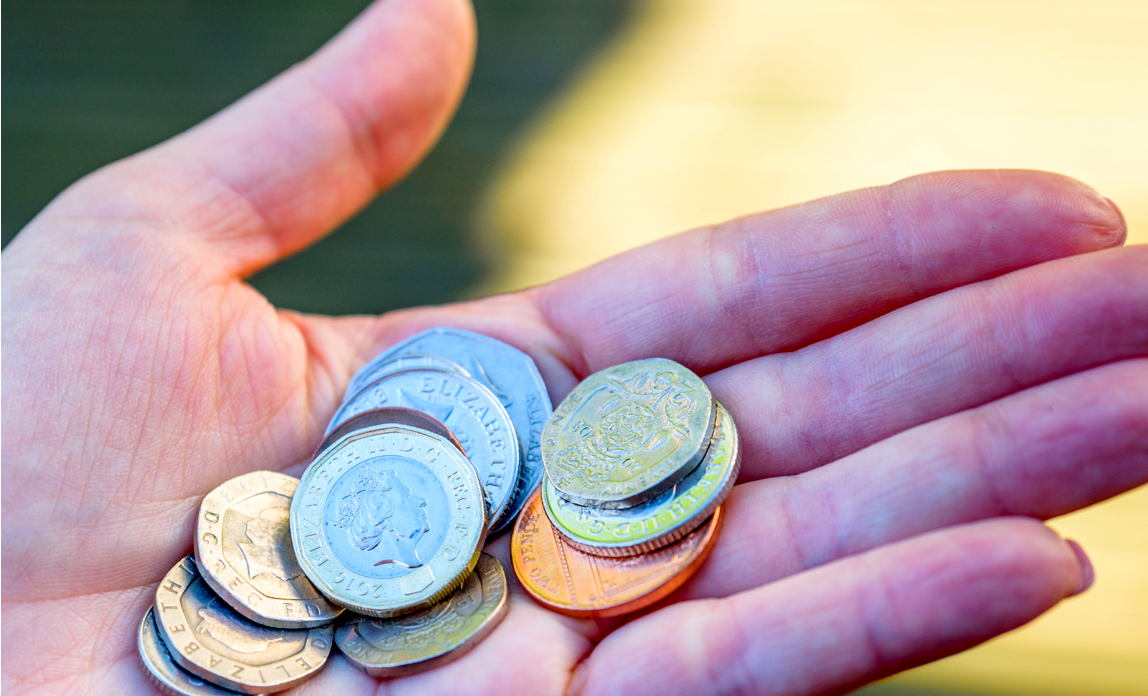 With a little over four weeks until Christmas, the UK's small businesses were looking for an early Christmas present from chancellor of the exchequer, Philip Hammond's Budget statement. Businesses have been battling rising costs and cautious consumer spending and called for positive action from the chancellor.
Mike Cherry, national chairman of the Federation of Small Businesses said "Confidence among small retailers has been in negative territory for the past six months. As we approach the festive season, these businesses, which are at the very heart of our high streets, need lifelines. What they certainly don't need is new tax grabs and loss of entrepreneurial reliefs."
Recent Budget announcements have been dogged by embarrassing u-turns and manifesto reversals. With a precariously small majority, the chancellor might have been forgiven for playing it safe and leaving behind the 'rabbit from a hat' approach of his predecessor. And, with public services clamouring for more money and a ballooning Brexit divorce settlement, the chancellor had little room for manoeuvre.
So, did the chancellor's Budget announcement manage to appease any of the competing calls for assistance?
Budget 2017 announcements
Income Tax: higher rate threshold increasing to £46,350 from April 2018.
Personal tax-free allowance: increasing to £11,850 from April 2018.
Benefits in kind: there will be no benefit in kind charge where employers provide electricity to charge employees' cars from April 2018.
National Insurance: previously announced measures will be delayed by a further year (abolition of Class 2 NICs, treatment of termination payments and treatment of sporting testimonials).
VAT: registration threshold (£85,000) to be frozen for two years from April 2018.
VAT: new measures to tackle non-registration and non-payment of VAT by online digital traders.
Corporation tax: indexation allowance will be frozen from January 2018.
Business rates: will increase by CPI rather than RPI from April 2018. Revaluations to take place every three years instead of every five.
Business rates: public houses with a rateable value up to £100,000 to benefit from a £1,000 discount for a further year.
Vehicle Excise Duty: band increase for diesel cars that do not meet the latest standards and a supplement for all new diesel cars from April 2018. VED bands for cars registered before April 2017 and first-year rates for cars registered after this date will increase by RPI.
Council tax: local authorities to be given powers to increase the council tax premium on empty properties from 50% to 100% .
Research and development: R&D expenditure credit will increase from 11% to 12% from 1 January 2018 - for the RDEC (large company) scheme but not the SME scheme.
Research and development: further £2.3bn investment in the Northern Powerhouse Investment Fund.
Infrastructure: £1.7bn Transforming Cities Fund to improve local transport, 5G and fibre broadband networks.
Ultra-low vehicles: £400m Charging Investment Infrastructure Fund.
Stamp Duty: abolished with immediate effect for first time buyers on purchases up to £300,000 and waived on the first £300,000 of purchases up to £500,000.
National Living Wage and National Minimum Wage: increasing to £7.83 (those aged over 25), £7.38 (21-24 year olds), £5.90 (18-20 year olds), £4.20 (16-18 year olds) and £3.70 (apprentice rate) from April 2018.
Pensions: lifetime allowance will increase from April 2018 to £1,030,000.
Pensions: basic state pension will increase by 3% from April 2018.
ISA allowances: will remain unchanged for 2018/19. Child Trust Funds and Junior ISAs will increase with RPI from April 2018.
SME access to finance: an extra £2.5bn of funding pledged to the British Business Bank.
Skills: new National Retraining Scheme to help employees adapt to the changing world of work.
Fuel duty: frozen.
Air Passenger Duty: frozen for all economy and short-haul flights.
Sin taxes: duty on beer, wine, cider and spirits frozen. New band of duty for high strength alcohol. Duty on cigarettes increasing by 2% above inflation and hand rolling tobacco will rise by 3% above inflation.
Aggregates Levy: frozen for 2018/19.
As usual, there was a mixed response to the Budget announcement.
Matt Watts, head of R&D at Smith & Williamson, the accountancy, investment management and tax group said: "What about our SMEs and Scale-ups? The chancellor has increased the Research and Development tax credit by 1% but has left the SME rate the same.
"Whilst the existing scheme for SMEs is still more valuable, limiting the increase to R&D tax credits for the large company scheme sends a mixed message to British businesses. The R&D tax credits is a popular relief which is promoting investment and creating jobs. Why should only big business benefit when it's our smaller businesses we need to be supporting?"
British Business Bank CEO Keith Morgan was more upbeat: "The additional finance announced today will allow the British Business Bank to support up to £13bn of long term patient capital, enabling more smaller businesses to scale up and fully realise their growth ambitions.
"The expansion of our flagship Enterprise Finance Guarantee (EFG) programme will also enable us to support up to £2bn of new lending over the next 4 years."
This positive response was echoed by Mark Clisby, Product & Marketing Director of Yell Business: "With some of the most exciting start-ups in the UK coming from the tech sector, it's encouraging to see the Government investing in these start-ups and providing more of a financial push for them to expand."
Rohit Talwar CEO of Fast Future agreed: "The provision of £400m support for autonomous vehicle development is encouraging – we hope that this will be tied to accelerated R&D by both start-ups and existing manufacturers."
Mark Clisby went on to say, "Our research found that 68%* of our customers are worried about the increase in business rates, 31%* citing it as the single biggest issue facing their business. So, it is a relief that these concerns seem to have been heard." [*Simply Critical Research for Yell Business March 2017]