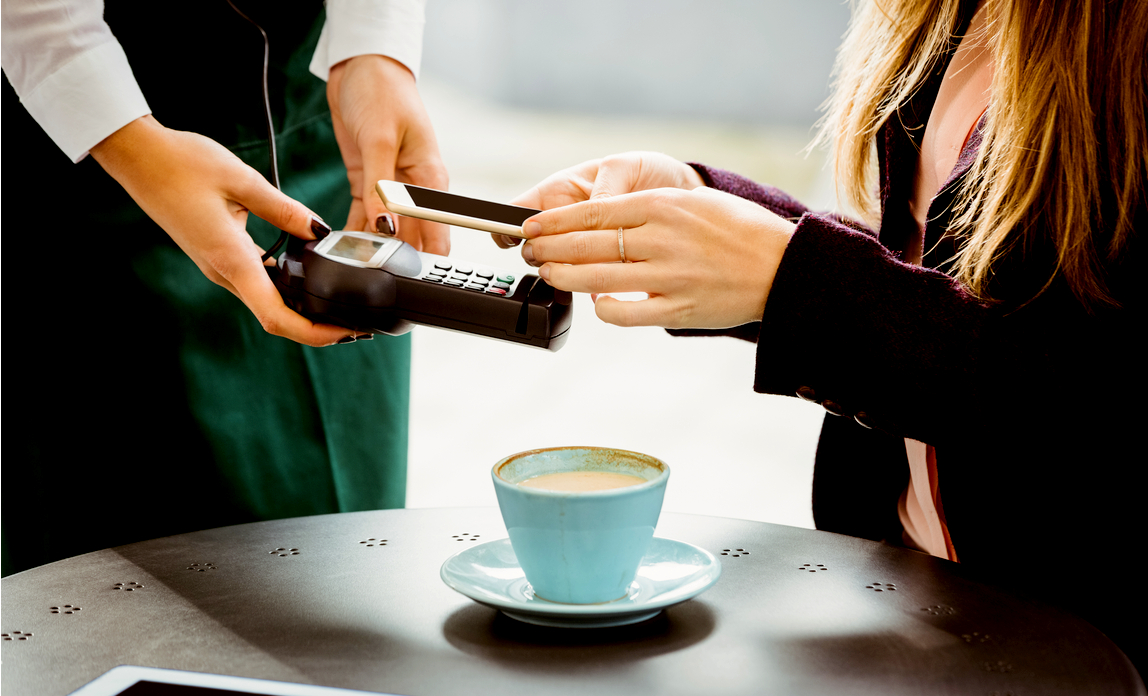 There was a time when only princes and paupers didn't carry money. ("One does not have money on one; money has one on it," as Her Majesty is supposed to have said.)
Today, however, more and more of us are aping the behaviour of the royals by refusing to carry cash on our person. 43% of us now carry less cash than we did two years ago, and that has huge implications for businesses, from the biggest multinational to the smallest family-run concern.
Dirty money?
Let's be clear here: cash won't completely die out for a long time to come, even if (according to a 2016 survey by Worldpay) one third of consumers think that notes and coins will be obsolete by 2020. What has changed, however, is that an increasingly large proportion of consumers see traditional money as tiresome, dirty, and irrelevant, and prefer the speed and simplicity of tapping their card plastic or device to pay for everyday items.
The move away from cash has been fuelled by an explosion in alternative payment methods. The launch of Samsung Pay in the UK is just one of a long procession of new payment methods introduced by tech giants, established high street banks and fintech start-ups. As a result, more than half of UK shoppers say they'd happily leave their wallet at home and pay for everything on their smartphone instead.
Adapt or die
Our changing relationship with money obviously has huge consequences for businesses, which need to adapt to the way people prefer to pay. While it's sometimes possible to hold out on adopting new technology, this isn't an option when it comes to something as fundamental as money. Because if a consumer comes to your counter without any coins in their pocket, you risk losing both the immediate sale and their future custom.
Meanwhile, competitors that offer alternative payment methods will be quick to snap up the customers that cash-only businesses are forced to turn away.
Adopting new payment technologies can seem a daunting prospect, but all manner of businesses are currently introducing contactless readers at the checkout. In the UK last year, for example, the number of in-store mobile transactions grew by 247 per cent, driven by retailers who appreciate the need to cater to their cashless customers.
Time to tap in
If your business hasn't adopted alternative payments yet, it's at risk of becoming irrelevant. Many technologies are touted as giving a competitive advantage, but the decline in cash-carrying makes contactless and mobile payments an existential matter.
So isn't it time your business 'tapped in' to the contactless market?
Sponsored post. Copyright © 2017 James Frost is CMO of Worldpay UK.