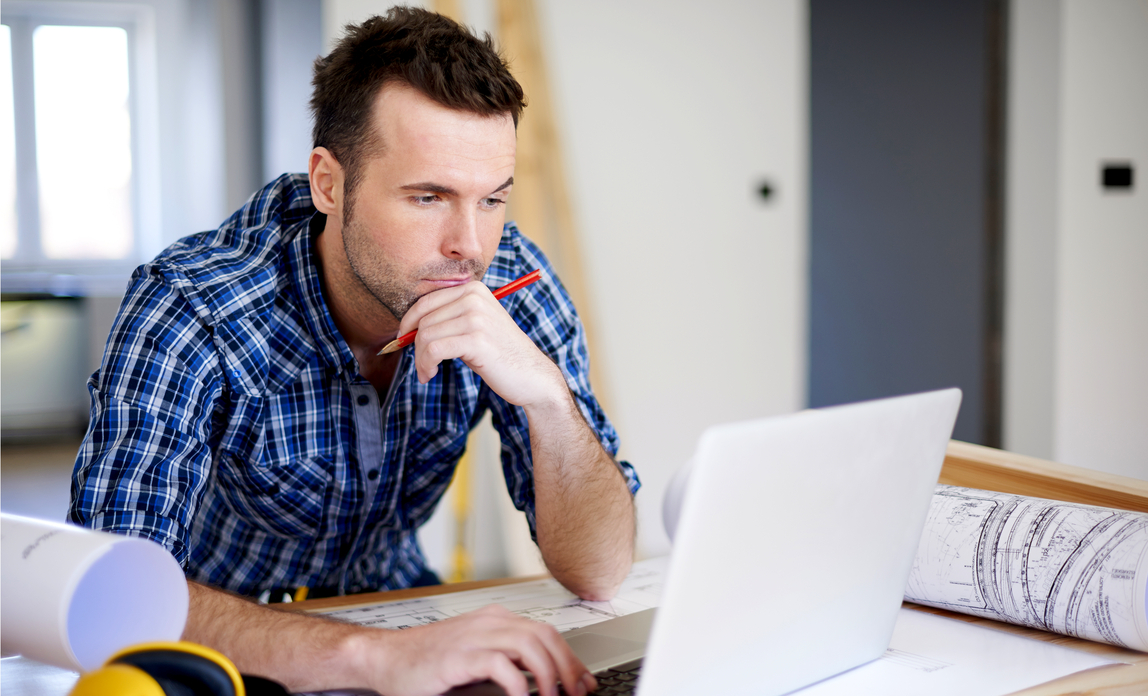 Contractors seem to have been hit with an unprecedented number of tax changes recently. Here's a whistle stop tour of some of the important changes.
Q. What are the tax changes that contractors need to know about?
There are significant changes for anyone using the VAT Flat Rate Scheme, the Dividend Tax has been modified and the taxation of public sector contractors has also significantly changed.
Q. What's happened to the VAT Flat Rate Scheme?
Used by many contractors, the VAT Flat rate scheme is a way to reduce the administration of VAT accounting. HMRC has now introduced the concept of a low cost trader who has to use a flat rate of 16.5%. It has written a letter to everyone already using the scheme to explain the change.
Q. What about dividends?
The Dividend Tax was introduced in April 2016; now tax must be paid on dividends received above the tax-free dividend allowance at the following rates:
Dividends falling within basic rate tax - tax at 7.5% of the dividend received is due;
Dividends falling within higher rate tax - tax at 32.5% of the dividend received is due;
Dividends falling within the additional rate of tax - tax at 38.1% of the dividend received is due but remember that for income over £100,000 your personal allowance also starts to get restricted.
In all cases this means that an extra 7.5% of tax is due on dividends across all tax thresholds.
From April 2018 the amount of dividends that can be received without paying any additional tax is £2,000. 
Q. What's happening with IR35?
From April 2017, most contractors working in the public sector are likely to be subject to IR35 rules (disguised employment). The result of this will be that the contractor could pay much more in tax and NI as they will be classed as an employee; although it appears that they will be without the usual employment rights.
HMRC has introduced a new online tool - the Employment Status for Tax tool - to help contractors find out if IR35 applies to their circumstances.
Q. Is there anything else I need to know about tax changes?
There is a little bit of good news; as from April 2019, the tax free personal allowance will be £12,500, the higher rate tax threshold will be £150,000 and the corporation tax rate remains at 19%.
Q. Is there anything I can do to mitigate the impact of the changes?
Pay attention to your small out-of-pocket expenses. Make sure that all relevant business costs are claimed for; costs must be "wholly and exclusively" for the company's business to be allowable against tax. Things like business miles for trips to the bank or suppliers can be claimed. Don't forget stationery costs, stamps, printer paper and so on. It may be worth considering an app to record things on the move so that they do not get forgotten.
Others areas to review are pension contributions through your limited company. This is certainly the most tax efficient way of extracting money from your company if that is your preferred investment option - although it should be stressed that you should seek appropriate financial advice on pensions before making any decision.
It's worth looking at charging rent to your business if you do a significant amount of work from a home office. You can charge a rent to the company that represents a fair allocation of the company's share of your domestic costs. However it may now be worth going further and charging a full market rent although this will involve more work and costs and the proper procedures must be followed. Some people have been worried that renting a room to the business could result in a capital gains tax charge if you sell your house. This is not true as long as the room is only used part of the time for business and the rest as a normal part of your main residence.
Also, have a look at your salary level and spousal wages. Previously, if your spouse paid the same rate of tax as you it wasn't worth receiving a salary or dividends from your company. Now there is an advantage in them receiving dividends of £2,000 (currently) as this will be at 0% tax. If they do some work for the company, such as bookkeeping and administration then being paid a small salary could also be an advantage - but they must actually do some work.
Q. What are trivial benefits?
Trivial benefits were introduced to simplify the system of benefits in kind. They apply to small benefits provided to employees. If certain conditions are met these benefits can be provided free of tax.
Briefly, the main conditions are that the cost of providing the benefit does not exceed £50, it isn't cash or a cash voucher, the employee mustn't be entitled to the voucher as part of their contract and the benefit mustn't be provided in recognition of particular services performed by the employee as part of their employment duties.
The important thing to remember is that the amount must be an actual cost incurred and is not a flat rate allowance.
Trivial benefits are available on top of the Annual or Christmas Party benefit; remember that the "do" must be open to all employees, be an annual occurrence and not cost more than £150 per head. Again this is not a "relief" and must be an actual cost not over £150.
Q. There's lots of talk about Making Tax Digital. What is it and how will it affect me?
HMRC continues to press ahead with its plans to make tax digital which could mean all Limited Company contractors reporting figures to HMRC on a quarterly basis from 2021. It even promises a scheme of fines and penalties for those who don't comply although it has yet to announce what it is that it expects people to comply with. A pilot of Making Tax Digital for VAT has already started and all VAT registered businesses above the VAT registration threshold must comply with the new regulations from April 2019. 
It's a case of watch this space as more details emerge including timescales, what needs to be reported, how it will be reported and what happens in the case of non compliance and errors.
Q. Is there anything that contractors can do to prepare for this change?
Moving to quarterly reporting means that bookkeeping must be up-to-date and an online system will be needed to make the quarterly filings. We expect to see a huge shift from spreadsheets to cloud accounting software over the next year or so to support this. Making such a move could ultimately save contractors time and reduce accountancy fees.
Q. What one tip could you give to contractors right now?
It's always worth remembering that a limited company is a formal legal structure, so the formalities should be followed at all times regardless of how painful these may appear to be. Things have to be precise; financial transactions cannot be regarded as flexible – especially things like dividend payments and directors' loans.
If in doubt always ask your accountant before doing something significant, not after the transaction has been made as it cannot be undone then. Procedures for paying dividends, taking a salary, charging home rent or child-care costs must be followed or they will not work.
Copyright © 2017 Chartered accountant Elaine Clark is the founder and managing director of www.cheapaccounting.co.uk.