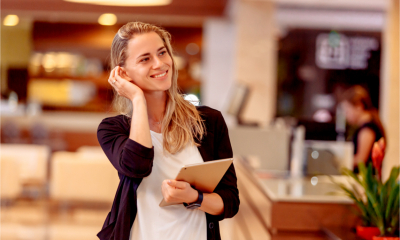 Opening a bank account for your business can be straightforward, but is sometimes complex and time-consuming. You can make the process as simple and quick as possible by getting organised in advance with all the information the bank will want.
Preparing to open a business bank account
If you are starting a new business, you need to decide what legal form the business is going to take. If you are going to set up a limited company (or another form of business, such as a limited liability partnership) you will need to do this before the business can open an account.
You also need to decide which bank you want to open your account with. Think about what kind of financial services you want the bank to provide, whether you need access to a local branch and what the costs are likely to be. Depending on your circumstances, the best bank account for your business might be one of the new online banks rather than a well-known high street bank.
Try to be ready to start the account application as soon as possible. Banks typically aim to be able to open a new small business account within a week or so. However, opening an account can be a much more drawn-out process. You may find it takes longer to open an account if:
your business is in what banks consider a high-risk sector – for example, financial services, gambling or a business that involves a high level of cash transactions
your business trades internationally, particularly if you deal with countries that have a questionable reputation
you have external investors that the bank will want to understand
your business has a complicated structure – for example, if it is part of an international group of companies
What you need to open a business bank account
Banks need a variety of information before they will open an account for you. They use the information to help them understand your business, check your identity and meet their legal obligations to prevent money-laundering. This information typically includes:
business basics – name and any other trading name, address, legal form
details of any existing business bank accounts
details of key individuals associated with the business, possibly including their bank account details
an overview of the business – what it does, when it started
financial details – for example, how much you are investing (in a start up), financial track record (for an existing business), cash flow forecasts
You may be able to provide much of the information needed electronically – for example, by supplying your company's registration number.
If your business is a limited company, the bank is likely to want copies of or access to:
the company's certificate of incorporation, confirming that the company has been properly registered with Companies House
the company's articles of association
any recent appointments of directors (or company secretary)
documentation proving the identity and address of every individual with significant control over the company or who you want to be allowed to operate the account
You will also need to prove the identity and address of every individual with significant control over the company, and of anyone else who you want to be allowed to operate the account. Be prepared to provide this information for all the directors and anyone else who is a significant shareholder.
Many of the UK's leading banks have cooperated to agree what basic information they will need from you. But each bank has its own particular application process and requirements, so check with the bank where you want to open an account.
How to open a business bank account
For many small businesses, the easiest option is to apply online. You may want to discuss your requirements over the phone or visit a branch if you are a larger business or have more complex needs. For example, you might need help deciding which type of account best suits you, or to ask about different financing options.
If you are a small business that wants to switch from an existing business account to another bank, you may be able to use the Current Account Switch Service to make the process easier. The service is open to small businesses with fewer than 50 employees and an annual turnover of less than £6.5 million. The service can automatically move your balance and any existing payments to your new account before closing the old account.
Being refused a bank account
You should check at an early stage whether your chosen bank has any restrictions or problems with opening new accounts. For example, a bank may not accept applications at all from certain types of business, or may prefer to offer small business accounts only to new businesses rather than those switching from another bank.
Even if the bank hasn't said that they are not accepting applications from your type of business, they may still reject your application. This may be because they consider your business too high risk, because you couldn't provide adequate documentation, or because you (or someone else associated with the business) has a poor credit record.
It may be worth checking your credit records with the major credit report providers and checking any inaccurate information that could be harming your application:
You may also want to ensure that you are on the electoral register. If you are a sole trader (or in a partnership), make sure you have registered your business with HM Revenue & Customs. The easier you make it for the bank to check your credentials, the less likely you are to have your bank account application declined.
If a high street bank rejects you because of your poor credit record, it may be worth applying for an online account. Many of the new digital account providers process applications without carrying out a full credit check.