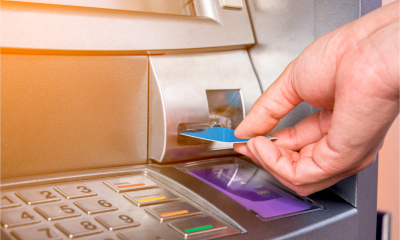 The right bank account for you will depend on your financial position, how you want to use your bank account and what else matters to you. One person may want a convenient bank account with a local branch they can visit; another might care more about the online app and cashback rewards.
Here's our guide to the key factors you should consider, and the best bank accounts to match your particular requirements.
Choosing the best personal bank account
Your money should be safe in any proper account, but the safest accounts are accounts from banks, building societies and credit unions covered by the Financial Services Compensation Scheme. Some other types of online account are not quite as well-protected.
Most people now do most or all of their banking online, using their computer or mobile phone. All the main accounts are available online, but some people prefer the apps offered by newer, online-only accounts.
If you need to do your banking in person – or pay in or withdraw cash – you'll want to be able to do that locally. A high street bank or building society can be the most convenient, though many banks let you use your local Post Office or PayPoint retailer to pay bills and withdraw cash.
Many accounts offer overdrafts, which can be a convenient way of handling short term cash shortages. You need to check what overdraft you qualify for and how high the interest rates are – overdrafts can be very expensive.
You may need to qualify for the account. Some premium accounts are only open to people with income above a set level. Other accounts require you to hold a minimum average balance, pay in a minimum income each month and/or pay monthly bills by direct debit from the account.
Some accounts offer rewards such as cashback on bill payments, interest on money in the account or free travel insurance. You may need to qualify for the account or pay a monthly fee, so you need to check that the rewards justify the cost.
Many accounts offer a one-off switching bonus if you switch your account from another bank. Again, there are likely to be qualification requirements, and you should think about whether the account will suit you longer term.
Best personal bank account for customer satisfaction
The best bank accounts for customer satisfaction tend to be the new, online-only banks like Monzo and Starling. Unsurprisingly, banks like these score particularly well for their online banking service. Opening an account is usually quick and easy, and their mobile apps work well. But this sort of account will not suit you if you value personal, in-person customer service.
You can get a good idea of how the leading banks perform from the customer satisfaction survey of the UK's 17 largest providers of personal accounts. This survey is carried out every six months on behalf of the UK government's Competition and Markets Authority.
You may also want to look at Which? Money's best and worst banks and the Finder Banking Customer Satisfaction Awards 2022. Again, these show the online banks performing well, but also good results for some high street banks and building societies.
Best personal bank account for rewards
The most generous rewards – both cash payments for switching, and continuing rewards while you use the account – tend to be offered by some of the better-known high street banks.
To get an accurate comparison, you need to check the exact details of what qualifies for rewards, whether there is a limit on cashback, any monthly fees and so on. The biggest rewards tend to be the one-off switching incentives which can be as high as £200.
Offers frequently change, so you need to check for up-to-date information. Useful comparison sites include:
Best personal bank account for savings
If you expect to have significant cash in your account, it may be worth checking comparison sites to see which accounts offer the highest interest rates. But it's worth noting that the interest rates paid on current accounts often falls for any balance above a set maximum – typically somewhere between £1,000 and £5,000. An extra 1% on £5,000, for example, would be £50 per year.
If you expect to have significant savings, you may well want to open a separate savings account. The best rates tend to be offered by online-only providers, though some building societies have attractive offers, especially for local customers. You can find details of the latest rates for easy access and longer-term savings accounts through sites like Moneyfacts.
You could also consider opening a savings account with Raisin. This makes it easier to switch between different savings accounts (for example, to get the best rate each time), without needing to complete a new application form each time.
Best personal bank account for overdrafts
If you need a bank account that offers an overdraft, your choice of accounts may be more restricted. The online-only accounts – many of which can be opened without a full credit check – tend to offer fairly low overdraft limits. However, if you only need a relatively small overdraft, the rates charged can be lower than for high street alternatives.
The overdraft you are offered, and the interest rate charged, will depend on your personal eligibility – so comparison sites will not give you an accurate picture. At the time of writing, First Direct and Nationwide FlexDirect may offer some interest-free overdrafts to eligible customers.
Apart from any special offers, it's worth remembering that interest rates on overdrafts tend to be very high. Even the best rates, offered by few accounts, are usually 15% or more, while rates of 35% or more are common. If you expect to be significantly overdrawn for more than a short time, you may want to look at other forms of borrowing.
**Note rates and fees correct on 23/01/23.