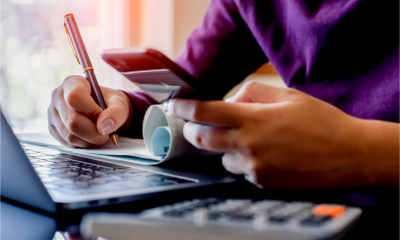 Banking and financial services are provided by banks and other financial institutions. The most common banking service is the provision of bank accounts that facilitate the movement of money between parties.
Bank account providers send and receive payments on behalf of personal or business (also known as corporate) bank account holders. Money might be transferred or received via BACs, CHAPs or faster payment, cash or cheque.
A bank account will be essential if you want to make and receive payments. A bank account also provides a secure place to keep your money.
Banking service providers may also offer a range of other financial services:
savings accounts
private banking
foreign currency accounts and foreign exchange services
insurance
consumer finance
trade finance
mortgages and other types of loan
credit and debit cards
Banking and financial service providers
There is a huge array of banking service providers and the right provider for you will depend on the services you require. Some banks focus almost exclusively on consumer or personal financial services. Others might specialise in specific services or sectors.
The best-known banking service providers are the 'high street' banks. They provide personal and business banks accounts, savings accounts, mortgages and loans and credit and debit cards. Building societies offer similar services. In recent years a number of online 'challengers' have also entered the market.
Bank accounts offered by regulated banks and building societies (including online-only providers) are usually protected by the Financial Services Compensation Scheme, up to a maximum of £85,000 held with any one banking group. You may want to check whether your account will be covered before deciding where to bank.
Other account providers, such as 'electronic money institutions' (EMIs), may not be licensed as banks so they may not covered by the Financial Services Compensation Scheme.
Credit Unions and cooperative banks are not-for-profit organisations. They often provide banking services to people living or working in a specific area.
Investment banks are typically involved in complex financial arrangements, mergers, stock market flotations when a business prepares to enter the stock market.
Before choosing a banking services provider, you should consider whether you will need other banking or financial services – for example, if you will also want to borrow money at a later date. However, you don't have to get all the financial services you want from the same provider.