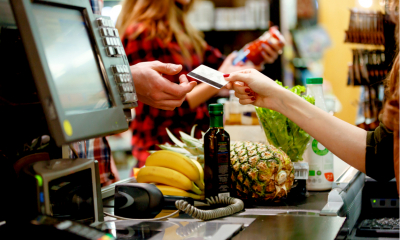 The way VAT-registered businesses must keep their VAT records and file their returns has changed under Making Tax Digital (MTD). Here's what you need to know
1. You can't do your VAT bookkeeping on paper anymore
Maintaining paper records will no longer meet the tax legal requirements. Since 1 April 2019, all VAT-registered businesses with a turnover over £85,000 have had to use MTD-compatible accounting software to keep their financial records. This software will "talk" to HMRC so businesses will be able to file their VAT returns at the touch of a button.
2. MTD does not apply if your turnover is below the VAT threshold
Businesses that have voluntarily registered for VAT but whose turnover is below the VAT threshold of £85,000 will not have to use MTD software for their VAT records and filing. They will be able to continue using the Government Gateway to file their VAT returns.
3. The VAT information you'll be asked to submit to HMRC is not changing
Under Making Tax Digital you'll need to keep the same kind of records that you have always done. These will include:
The value of all sales you have made, excluding VAT;
Details of all your purchases (exc. VAT);
The rate of VAT charged on each sale and purchase;
The date of all transactions;
The name and principle address of your business;
Your VAT registration number;
Details of any VAT accounting schemes you use.
According to the Institute of Chartered Accountants in England and Wales (ICAEW), "the VAT return will contain the same nine boxes that it does currently though the regulations do allow for additional information to be submitted on a voluntary basis".
4. You can also keep using spreadsheets
To make the transition to digital reporting easier, HMRC has said that businesses can cut and paste information in their spreadsheets into MTD software until 31 March 2020. Thereafter they must use special bridging software to transfer the data. The cut and paste option is only a short-term measure and businesses are best advised to keep all of their financial records in a digital format ? using the appropriate software ? as soon as possible.
5. You'll need to choose the right accounting software to do your VAT return
The software or app that you use to do all your VAT accounts and filing must be compatible with Making Tax Digital. If you already use an accounting software package, then you'll have to check with your provider that it will be suitable for MTD. The software must be able to link to HMRC via an Application Programming Interface (API).
You can check the list of software providers on the HMRC website to see which are compatible. Most software providers are charging on a subscription basis ? typical costs are between £10 and £30 a month.
6. The VAT deadlines haven't changed
The current filing and payment deadlines for VAT have not changed. In time, however, HMRC is working towards a "real-time" system where taxpayers will be able to see their current tax liabilities at all times and keep up with payments on a pay-as-you-go basis.
7. The VAT rules aren't changing for everyone
The government has said that some "digitally-excluded" groups will not have to comply with Making Tax Digital. These include practicing members of a religious society whose beliefs are incompatible with the requirements of the regulations and anyone for whom it is not "reasonably practicable" for them to use digital tools for reasons of age, disability, remoteness of location or for any other reason.
Those businesses that are subject to an insolvency procedure will also be excluded. If any of these conditions apply, then you'll need to call the HMRC helpline to make other arrangements for filing your VAT return.
8. Some businesses have an extra six months to get ready for MTD for VAT
VAT-registered businesses with what HMRC describes as "complex requirements" will not have to comply until 1 October 2019. These include:
Those required to make payments on account;
Trusts;
Annual accounting scheme users;
Not-for-profit organisations that are not set up as a company;
Traders based overseas;
VAT groups and VAT divisions.
9. You'll need to officially sign up for Making Tax Digital with HMRC
It's up to business owners to sign up on the HMRC website. You'll need your Government Gateway user ID and password and your VAT registration number. If your accountant currently files your VAT return for you, they can continue to do that under Making Tax Digital by signing up on your behalf as your agent.