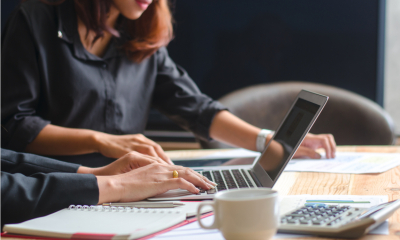 Your questions answered - nine common questions about Making Tax Digital for VAT.
1. What is Making Tax Digital (MTD)?
Making Tax Digital is the government's plan to transform the way taxpayers communicate with HMRC and move towards a digital system where paper-based tax returns are a thing of the past.
In the long term, the government wants all taxpayers, including businesses, sole traders and landlords, to file all their tax information using MTD-compatible software on a quarterly basis.
In the short-term, VAT-registered businesses with VAT turnover above £85,000 are now required to use special software to keep their records and submit their VAT returns for VAT periods ending on or after 1 April 2019.
2. When does Making Tax Digital start?
Making Tax Digital is being rolled out gradually and it started with VAT. Since April 2019, most VAT-registered businesses have been required to submit their VAT returns every quarter using MTD-compatible software.
3. Does Making Tax Digital affect me?
It does if you are a VAT-registered business with a turnover above the VAT threshold (currently £85,000).
If your taxable turnover falls below the threshold after 1 April 2019 you will still have to manage your VAT returns using MTD-compatible software. However, this does not apply if you de-register from VAT or if you are exempt from MTD for VAT (see below).
4. How does MTD change the way I do my VAT returns?
The big change is that you will have to use MTD-compatible accounting software from 1 April 2019 to record your financial data and to submit VAT returns to HMRC. Once you have input all your information, the app must be able to communicate with HMRC at the touch of a button.
This will affect more than one million VAT-registered businesses in the UK. However, VAT is already reported on a quarterly basis, so the frequency of the reporting is not changing and the information you have to input will be the same.
5. How do I sign up with HMRC for Making Tax Digital?
You can't submit your VAT returns digitally until you have signed up to MTD on the HMRC website. You may be asked to confirm some of your details and you'll also need:
Your Government Gateway user ID and password;
Your VAT registration number.
6. Could I be exempt from Making Tax Digital?
HMRC says you will not have to comply with Making Tax Digital if:
Your business is run by practicing members of a religious society whose beliefs are incompatible with the requirements of the regulations;
It is not "reasonably practicable" for you to use digital tools for reasons of age, disability, remoteness of location or for any other reason;
You are subject to an insolvency procedure.
If this applies to you, you'll need to ring the HMRC helpline to discuss alternative arrangements.
Some VAT-registered businesses with what HMRC calls "complex requirements" will not have to comply until 1 October 2019. These include:
Trusts;
Traders based overseas;
VAT divisions and VAT groups;
Not-for-profit organisations that are not set up as a company;
Those required to make payments on account;
Annual accounting scheme users.
7. What kind of accounting software do I need to use for Making Tax Digital?
MTD-compatible software must be what HMRC calls "functional compatible software" that can link to HMRC via an Application Programming Interface (API).
HMRC has not developed its own software for taxpayers; it is expecting them to shop around for suitable software themselves. There is a list of all MTD-compatible software on the government website. Most of the main accounting software solutions work on a subscription basis. Software packages typically cost between £10 and £30 a month, depending on functionality. If you already use software to keep your business records, check with your software provider to find out if it is MTD-compatible.
8. Can I keep using a spreadsheet and still comply with Making Tax Digital for VAT?
Yes, but only in conjunction with the right software. For now, HMRC has said that cut and paste will be an acceptable way to transfer information into an app from a spreadsheet. By March 2020, spreadsheet bridging software must be used to automatically copy the data from the spreadsheet into the new software.
9. Does Making Tax Digital affect how I work with my accountant?
If your accountant normally files your VAT return for you, as an agent, they can continue to do so under Making Tax Digital as long as you authorise them to act on your behalf. In time, they will also be able to file other types of MTD return, such as income tax and corporation tax.