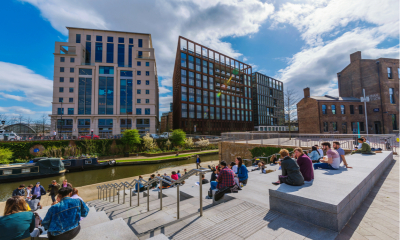 A new study has uncovered the universities with the highest number of entrepreneurs among their graduates.
The research was commissioned by Hitachi Capital Invoice Finance on over 9,500,000 previous university students in the UK. The study identified the university that has the most students who would start their own enterprise or run a business.
The findings show that the best university in the UK for starting and running a business is the University of the Arts London. Currently ranked at number 39 in the university league tables, the University of the Arts ranks at number one in the UK for entrepreneurs, with one in five students currently owning or managing a business and 9% of its graduates starting their own businesses after finishing their degrees.
In second place is Falmouth University, where almost one in five students create a start-up or become a ceo of a company after university. The London School of Economics (LSE) is in third place, with 16% of its alumni becoming business leaders. The Universities of Oxford and Cambridge are in fourth and fifth place respectively.
Although the analysis shows that the top universities for business leaders are all located in the south, northern universities generated some impressive results. The University of Bradford ranked 19th in the study, with 12.14% of its graduates forming start-ups. The University of St Andrews ranked in 23rd position, with 11.9% of alumni becoming ceos or business owners.
In third place among northern universities, the University of Cumbria has more than one in ten (11.62%) students using their degree for business leadership roles. Manchester University and the University of Salford are in fourth and fifth place in the North.
Written by Rachel Miller.