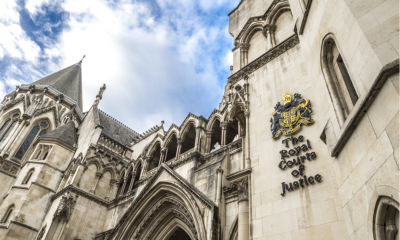 HMRC's recent win at the High Court against three BBC presenters has only added to the confusion about IR35 rules according to freelancer body IPSE.
The High Court found that David Eaves, Tim Wilcox and Joanna Gosling were deemed to have fallen under IR35 during a series of contracts with the BBC and were ordered to pay £920,000. However, it also said they had effectively been forced into contracting through personal service companies by the BBC, because of an "imbalance of bargaining power".
Freelancer body IPSE has warned that the judgement highlights the "confusing and complex" nature of IR35 tax regulation.
"That this case has taken eight years and ended up with an uncertain split decision shows how confusing and unfit for purpose IR35 is," said Andy Chamberlain, IPSE deputy director of policy.
"The uncertainty in the decision is likely to add to the chaos around this legislation. Recently, HMRC has lost the majority of these cases. There is little evidence that they or other experienced tax specialists are confident in how it works.
"We remain at a loss how the Treasury expects medium-sized businesses to accurately apply IR35 to their contractors from next year when HMRC and tax judges struggle."
He added: "These BBC cases are high profile but not typical of IR35 issues. Most involve freelancers and contractors working on innovation and productivity projects. Burdening business with the complexity of IR35 only damages the UK economy and the overall tax take."
Daniel Fallows, director at Gorilla Accounting, said: "IR35 is subject to a lot of change currently and is becoming more and more complex. The rules on who is classified as employed according to IR35 remain the same, but the responsibility and risk for making that assessment has changed. Those who are genuinely self-employed and are currently compliant have nothing to worry about, but they will need to review their status more regularly."
There have been widespread concerns about the effectiveness of the HMRC CEST tool. Fallows has advised that contractors and freelancers seek specialist advice to ensure they are correctly classified according to the IR35 criteria. He said: "Although HMRC will release further guidance on this new legislation, we advise that self-employed contractors or freelancers take specialist advice as soon as possible and ensure they have accountants that are experts in this ever-changing area."
Written by Rachel Miller.