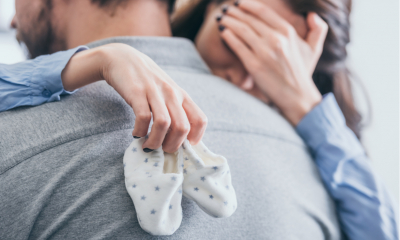 A raft of employment reforms will include the new legal right to two weeks' paid leave for parents who suffer the devastating loss of a child.
The Parental Bereavement Leave and Pay Regulations, which will be known as Jack's Law in memory of Jack Herd whose mother Lucy campaigned tirelessly on the issue, will implement a statutory right to a minimum of two weeks' leave for all employed parents if they lose a child under the age of 18, or suffer a stillbirth from 24 weeks of pregnancy, irrespective of how long they have worked for their employer.
Parents will be able to take the leave as either a single block of two weeks or as two separate blocks of one week at any time in the first year after their child's death. The new rules come into effect in April 2020.
Lucy Herd said: "In the immediate aftermath of a child dying, parents have to cope with their own loss, the grief of their wider family, including other children, as well as a vast amount of administrative paperwork and other arrangements. A sudden or accidental death may require a post-mortem or inquest; there is a funeral to arrange; and there are many other organisations to contact, from schools to benefit offices.
"When I started this campaign ten years ago after the death of my son Jack, I always hoped that a positive change would happen in his memory … I was told many times that I would not succeed but Jack's Law will now ensure that bereaved parents are better protected in the future."
Child Bereavement UK has welcomed the change in legislation and the recognition it gives to the impact of the death of a child. Around 7,500 child deaths, including around 3,000 stillbirths, occur in the UK every year. The government estimates that this new entitlement will help to support around 10,000 parents a year.
"This first step towards making statutory leave a reality for those facing the tragic loss of a child is vital. Anyone suffering such terrible circumstances should have the full support of their employer and time away from the workplace," said Mike Cherry, national chairman of the Federation of Small Businesses (FSB).
"We've engaged with the government to ensure Jack's Law works for both employees and small businesses - making it a day one right as it absolutely should be. It would be fantastic to see this legislation improved even further with the creation of a parental bereavement allowance for the self-employed."
Acas has also welcomed the new legislation. Chief executive Susan Clews said: "The death of a child is a devastating and life changing experience for any parent. This new legal right will allow eligible working parents paid time off to help them grieve and will help employers who manage staff that are experiencing the distressing loss of a loved one."
Acas offers guidance on managing bereavement at work and time off for bereavement.
Written by Rachel Miller.