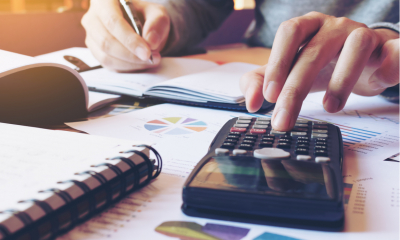 If passed, the draft Finance Bill will cement changes to the off-payroll working rules but business groups have warned that their effects could be devastating.
The government has published the draft Finance Bill. It includes changes to the off-payroll tax rules (IR35) for contractors and freelancers.
In April 2017, responsibility for deciding whether IR35 should apply to self-employed workers shifted from contractor to employer in the public sector. From April 2020, the same change will take effect in the private sector if the Finance Bill passes unamended.
According to the government, the new rules are designed to "ensure fairness between individuals working in a similar way". But business groups say the changes will be damaging for freelancers and sole traders.
Chris Bryce, ceo of freelancer body IPSE, said: "Extending these rules will put a huge extra burden on organisations which depend on the use of highly-skilled flexible workers to help them succeed? The impact on freelancers will be no less serious. Many now risk being pushed into quasi-employment against their will. They'll be paying into the system like employees but will be denied any of the protections which go with employment.

"Make no mistake, this is nothing less than an unfair, unnecessary and unworkable tax on the very smallest of business, introduced by government at a time when Britain needs all the flexibility and agility it can get."
The Federation of Small Businesses (FSB) is urging policy-makers to delay roll-out, warning that its introduction "risks significant disruption to a quarter of a million sole traders".
"Pressing ahead with IR35 changes in April with no regard for the other pressures facing businesses is a reckless move," said FSB national chairman Mike Cherry.
"Left unamended, this bill could easily usher in an environment where firms in need of expertise in the short-term steer clear of the self-employed community because they're afraid of making an incorrect assessment? a lot of smaller firms that rely on sole traders have no experience of navigating IR35.
"The government will tell you that switching responsibility for off-payroll arrangements in the public sector has had a limited impact. It fails to acknowledge that the vast majority of businesses do not enjoy access to the beefed-up HR teams regularly found in public bodies."
Cherry added: "The flexibility of our labour market is one of our economy's greatest strengths ? by bringing in these changes prematurely, we risk undermining that strength at a time when it's desperately needed."
Commenting on the details in the Finance Bill, Dave Chaplin, ceo of ContractorCalculator, said: "HMRC has not listened. There is no delay, no rights for 'deemed employees' and no appeals process. Firms are essentially being asked to judge tax crimes before they have been committed and to sentence tax-payers before the facts are known, with no way to appeal to a court."
Julia Kermode, chief executive of the Freelancer and Contractor Services Association (FCSA) said: "We know from our lobbying activities that government and policy-makers do not understand our sector or fully appreciate the implications of their policy decisions and [this] draft bill confirms this ... The reforms will be devastating for the UK economy and I would urge our next new prime minister to take a sensible look and a sensible view before pressing ahead with these damaging proposals."
Written by Rachel Miller.