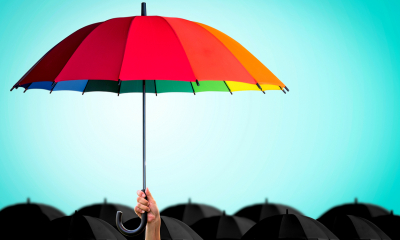 Depending on the size of your business and what it does, you will be obliged to buy certain types of insurance. Others are highly advisable, so that you will be protected should the worst happen. This checklist will help you plan what insurance cover you need.
Insure your premises against the costs of rebuilding, including the costs of site clearance and professional fees.
Include the value of any fixtures and fittings, such as cabling.
Keep evidence of the condition of the property (eg a photographic record), particularly if there are any unusual or valuable features.
Check what exclusions any insurance policy has. For example, policies may exclude damage caused by acts of terrorism, or damage to plate glass windows. If these risks are unacceptable, you may want to arrange additional insurance.
If you lease your premises, check how responsibility is split between yourself and the landlord. If in doubt, take advice on the provisions of the lease.
Equipment to insure typically include computers and other IT equipment, machinery and furniture.
You can choose to insure equipment on a 'replace as new' basis or allowing for wear and tear.
Check how equipment that rapidly loses value, such as desktop computers, will be treated if you make a claim.
Keep evidence of maintenance, inspections, and other procedures that affect the condition of the equipment.
Check your obligations to insure any equipment owned by third parties: for example, equipment that you lease.
Consider whether you need insurance for equipment outside your premises: for example, laptops and mobile devices used for flexible working. Equipment used by employees at home is not generally covered by their domestic insurance policies.
Business vehicles generally require separate insurance.
Check exactly what cover you get. For example, standard equipment insurance does not cover the costs of IT failure or of recovering lost data. You may want to arrange additional specialist cover.
You may want to arrange standalone maintenance agreements for key equipment. Check that your maintenance arrangements satisfy your legal obligations.
You should also insure stock. Key stock lines typically include raw materials, work in progress, finished goods and office supplies. Keep records of stock location and cost.
Stock is generally insured at cost (rather than sale value). If stock levels fluctuate over time, get cover for the maximum level of stock.
Check whether you need to insure any of your stock held by third parties: for example, distributors.
Check your responsibilities to insure any stock owned by third parties that you hold.
Make appropriate arrangements to insure stock in transit.
Your insurance policy is unlikely to cover you for theft unless there has been forcible or violent entry. Make sure you have suitable security procedures, or arrange additional insurance to suit your circumstances.
Completing an inventory will provide a useful documentary record if you need to make a claim. You should keep the inventory, together with any other evidence such as purchase invoices for equipment, in a secure offsite location.