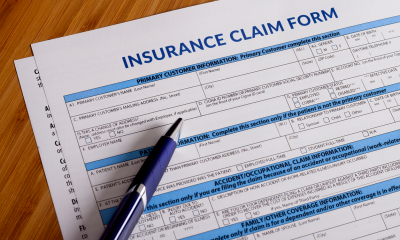 Most businesses will make a claim on an insurance policy at some stage, whether for a catastrophic incident such as a fire on your premises, or more minor damage or theft. Quick and full settlement of your claim helps minimise the disruption to your business and the strain on your cash flow.
Before settling the claim, your insurer will want to be satisfied that the claim is justified. Your approach to making the claim, and to arranging insurance in the first place, can help make the process as painless as possible.
Potential insurance claim pitfalls
1. Suffering a loss
Make sure that you are alerted to any losses as soon as possible
Give full contact details of your keyholder to your alarm company. You should also give contact numbers to neighbouring businesses, so they can get in touch if they spot a problem.
Ask employees to report any breakages, accidents, theft or other losses immediately.
Notify your insurance broker or insurer immediately
Insurers require you to take immediate steps to minimise losses, and to file your claim within a set time limit. If you do not comply, your claim could be denied.
Many have 24-hour helplines so you can notify them immediately and get advice on what to do next.
In the case of theft, immediately report it to the police as well. Otherwise your claim will be severely weakened.
Keep a log of any phone calls and copies of correspondence.
Keep evidence of compliance with warranties
Take photographs or video footage of items such as fire extinguishers, locks and alarms.
Agree an action plan
Check on what you must and must not do next. For instance, you may be asked to leave flood-damaged stock where it is, pending an insurance assessment.
Confirm when you can expect a response from your insurer. You will then know when you can start chasing your claim.
Ask for an estimate of how long it will take your insurer to settle your claim.
Take action to prevent any further losses
Your policy may stipulate what you need to do.
Most insurers will have a list of 24-hour emergency repair services.
Premises must be secured as quickly as possible in the event of damage to windows or doors, burglary, fire or flood.
If there is water damage, clean up and dry out damaged goods, equipment or buildings (provided the agreed action plan allows this).
In the case of major disruption, put your disaster recovery plan into action
This minimises disruptions to your business while your claim is being settled.
If you cannot deliver supplies for weeks or months because you have no disaster recovery plan, your business could fail.
If you do not have a disaster recovery plan, ask your insurance adviser for advice on this.
2. Making an insurance claim
For your claim to be accepted and paid in full, you must follow certain procedures.
Check your policy to make sure you are covered for the specific loss suffered
For example, you may not be able to claim for theft if the thief was able to simply walk into your office. Your policy may only cover burglary, which requires forced entry to the premises.
Assess your loss to make sure you are claiming for the full costs
This may include repairs, replacements or financial losses.
Once your insurer has settled the claim, you will not be able to go back to ask for more.
If you cannot put a value on your claim, ask your insurer, broker or a professional loss assessor for advice.
Keep the receipts for any incidental costs, such as cleaning following a flood or the cost of equipment rental following a fire. You may be able to add these costs to your claim.
Find out as much as you can about the circumstances surrounding the claim
Your insurer will want to know how, when and where the loss occurred.
For example, if you were taking your day's takings to the bank and were mugged, you should give details of the time, place, which police station was notified, the crime number and witness contact details.
Provide your insurer with all the specific information that is requested
Your insurer or insurance broker will usually send you a claim form.
Ask them or your loss assessor for advice on filling out the form. Your claim may be delayed or rejected if you give incorrect or insufficient information.
3. Claims processing
Your insurer will not agree to any repairs, replacements or financial compensation until satisfied that your claim, and the amount claimed, are genuine.
Simple claims are settled more quickly
Provide your insurer with as much detail as possible. This will help speed up your claim.
If your claim is for a broken shop window or a damaged car and the insurer uses an approved repair firm, the work may be done in a matter of hours. You may not even have to fill in a claim form if the insurer settles directly with the repair firm.
Claims for theft, fire or flood will usually be settled in weeks or months.
Litigation, such as liability claims, is governed by the civil procedure rules, with timescales laid down for every stage of the process. You must inform your insurer immediately if a legal claim is being made against you.
Your insurer will check your claim form
The insurer checks to ensure:
your loss is covered by the insurance policy and is not specifically excluded;
you have provided all the required information;
your policy is still valid and you have paid your premiums.
Your insurance company may appoint a loss adjuster to visit your business
The loss adjuster will advise you on what to do to get your business running smoothly again. They will check that:
you are not claiming too much or too little;
you have met the terms and conditions of your policy, including compliance with all warranties;
you are not underinsured.
The loss adjuster or insurer may then ask you to provide additional information
For example:
Receipts or other proof of purchase.
Proof that regular maintenance and safety inspections were undertaken.
Evidence that the claim is for an insured risk (if this is in doubt). For example, contamination caused by a hazardous chemical spillage is usually excluded by insurance policies.
Managing your claim
When you make a claim, your broker or adviser should help you complete the claim form, telling you what you can claim for and chasing up the progress of your claim.
Because you will rely on this service, ensure that your adviser or broker is on top of the situation:
Agree the time of your next meeting or telephone call. You will then know how long you need to wait and when to start chasing.
Agree an overall timescale, so you know when the claim will be settled.
Ask to be kept regularly informed of the progress of your claim.
If there is undue delay, ask for a meeting with your contact and either the loss adjuster or a representative of the insurer.
4. Potential insurance claim pitfalls
Your claim may not be met in full. It may even be completely rejected. Unfortunately you will only ever discover that your insurance was inadequate when you come to make a claim.
In order to make the most of any claim after the event, there are a number of things you should check when placing your insurance cover.
When choosing an insurer, do not just compare premiums
Compare the scope of cover provided, as well as additional services such as a 24-hour helpline.
Check that you comply with your insurer's terms and conditions
Make sure you meet the disclosure requirements. For example, failure to declare past burglaries or other relevant facts could lead to your claim being rejected.
Make sure you meet the security and safety requirements. For example, switching on your burglar alarm, keeping the premises secure and keeping cash in the safe.
Check that you are not underinsured
Are your buildings, equipment, assets or profits insured for the correct amount? Any claim will be reduced in proportion to the amount you failed to insure for.
Check that you will be paid the full replacement cost, known as 'reinstatement'
Insurers will either pay a cash amount equivalent to replacing the damaged or destroyed property 'as new', or pay for work to be carried out to bring the property back to its original condition. In both cases, the amount paid will not exceed the sum insured.
Most policies have a 'betterment' clause which excludes the full cost of replacing lost or damaged assets with better ones. For example, replacing your six year-old cash tills with two (much better) new ones. You may have to pay towards the cost of the upgrade.
You may have to adjust your insurance cover to replace equipment that becomes obsolete rapidly, such as computers.
Replacing equipment that is no longer available can be a major problem.
Check how much you must pay towards each claim - the policy excess
For example, you may have to pay the first £1,000 of any claim you make.
Check that you are following the correct claims procedure
Notifying your insurer of a loss does not automatically mean you can undertake repairs, or buy replacement items, or remove any remains or damaged goods. You may be removing the evidence.
Agree everything with your insurer first.
5. Speeding up your settlement
Keep detailed documentation of all information needed to support your claim
Keeping accurate records of what you own makes it easier to assess the scale of your losses.
Your claim may be rejected if you have not kept records of fire and security inspections, maintenance logs, or health and safety procedures.
Ideally, keep duplicate records off site.
Do not cause delays in settling the claim
If you are asked to provide three repair costs estimates, do so.
Reply to all correspondence quickly.
If you are unsure of what information to provide, ask your insurer or broker for advice. Do not wait for the insurance company to contact you.
Get expert help to argue your case and support your claim with evidence
Insurance brokers and advisers may chase up claims free of charge. And they have experience of dealing with insurance companies on a daily basis.
For larger or more complex claims, consider using your own expert loss assessor to manage the claim and any negotiation on your behalf.
A loss assessor will usually cost you 10% of the claim payment, but this should be offset by the increased speed and value of the settlement. It will also leave you free to concentrate on rebuilding your business.
Consider appointing a solicitor to assist with the preparation of any witness statements.
If your insurer appoints a forensic scientist to determine the cause and site of a fire, consider appointing one yourself.
Good contingency plans make the settlement process less urgent
This can strengthen your negotiating position.
For example, keep cloud back-ups of all business files and software. If your IT equipment fails or is stolen, you can hire replacements and keep your business running.
Ask for interim payments if appropriate
You might want to do this if the claim is taking a long time to settle, or the loss is putting a financial strain on your business.
Most insurers will accept interim claims and agree to make interim payments; however, they are not offered automatically.
6. Once the claim is settled
An insurance claim may have repercussions for the way you do business.
Establish how you can prevent further losses in the future
Your insurance company may undertake a post-loss survey to re-evaluate the risks your business faces. It will then recommend ways to reduce future potential losses.
Your insurer may impose additional policy terms and conditions
For example, if your shop windows have been broken more than once, your insurer may insist on metal grilles or special glass to lessen the risk of further claims. Check that your local authority will give approval.
Or your insurer may insist on better security equipment after a burglary.
An insurance claim can push up future insurance costs
As well as a possible increase in your premiums, your insurer or adviser may insist on a higher policy excess.
A poor claims record can lead to your insurer refusing to renew your policy