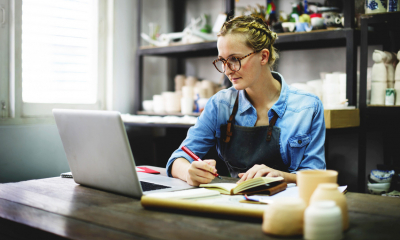 It is essential to have a realistic, working business plan when you're starting up a business.
A business plan is a written document that describes your business, its objectives, its strategies, the market it is in and its financial forecasts. It has many functions, from helping you secure external funding to measuring success within your business.
How do I write a business plan?
Your business plan should be based on detailed information but should focus on the information the reader needs to know. It should not be a long document.
Three months free and £20 deposit match
ANNA Money is a business account and tax app for freelancers, start-ups and small business owners. As well as your business banking, ANNA can do your invoicing, keep track of expenses and tax owed and remind you of upcoming HMRC deadlines.
The app is free for the first three months - download now and get a deposit match of £20.
Before you start, you will need your financial information, market research - backing up the assertions you are making, information about your team and detailed product literature or technical specifications.
Your business plan will have six sections:
an executive summary - an overview of your business
your business - a description of what you sell and who to.
your marketing and sales strategy
your management team and personnel
your set up - what facilities and IT you have and how it how it helps you deliver your products or services
your financial plans and projections
This YouTube video will show you how to prepare a high-quality business plan using a number of easy-to-follow steps, and includes a template business plan.