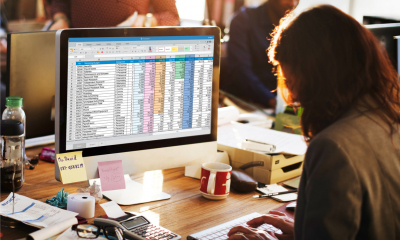 Bookkeeping lets you keep track of your business's financial transactions. As a minimum, you're legally obliged to make sure you have adequate records so you can complete accurate tax returns. More than that, you should aim to have a system that can give you an up-to-date picture of your financial position and help you manage the business.
Basic business bookkeeping
The basis of your bookkeeping system is to ensure you have all the paperwork you need. This needs to provide comprehensive records of both sales and purchases - for example, copies of orders, invoices, delivery notes and so on. You also need to keep bank records and be able to show how everything matches up.
If your business is very simple, you can use a paper-based system to set up and maintain your books. But the majority of businesses - even the very smallest - choose accounting software that allows key tasks to be automated.
If your business has employees, you also need to make sure you keep proper payroll records and have a payroll system that can work out tax, National Insurance and deductions such as workplace pension.
Bookkeeping software
Using accounting software lets you create a far more useful bookkeeping system allowing you to generate reports, simplifying repetitive processes and minimizing mistakes.
Because bookkeeping is automated, you can have instant access to an up-to-date cash position. Many accounting software packages also provide help with cash flow management and budgeting. More sophisticated systems can link with systems covering other areas, such as stock control and payroll.
Computerised bookkeeping also makes it much easier to produce statutory accounts and file your tax return, either yourself or by sharing data with your accountant. If you are registered for VAT, accounting software can automatically issue VAT invoices and file digital VAT returns in line with making tax digital requirements.
It's worth discussing your requirements with your accountant, and getting their recommendations. Your accountant should be able to help you choose a bookkeeping system that's right for your business.