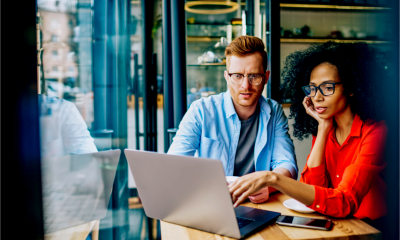 Provided your clients are VAT-registered and have a taxable turnover above the threshold, you'll be expected to assist in their Making Tax Digital (MTD) compliance. For the most part, you'll need to help clients ensure that their VAT records are kept in a digital format. This will mean an end to any paper-based bookkeeping
Here we explain the rules around which records must be kept digitally for MTD, and any special rules your client needs to be aware of.
What VAT information must be stored digitally?
VAT Notice 700/22 specifies that the following information must be kept, maintained and preserved in digital form:
business name;
address of principal place of business;
supplies made by third-party agents;
VAT registration number;
VAT accounting scheme used;
supplies made - including the time of supply (tax point), value of supply (net of VAT amount) and rate of VAT charged;
supplies received - including time of supply (tax point), value of supply (net of VAT amount) and value of input tax being claimed.
Need help with your VAT return?
GoSimpleVAT will help you navigate your digital VAT submissions with complete ease. From £9.99 a quarter, you'll also get a 15% Donut discount when you register.
In the following circumstances, there are more specific rules to comply with.
Use of supplier statements
HMRC will accept totals from supplier statements, rather than individual invoices - however, their preference is the latter.
Petty cash transactions
Regarding petty cash transactions, businesses can record these as a total value and total VAT. This applies to individual purchases of less than £50 - subject to a maximum of £500 (including VAT) per entry.
Supplies received by third-party agents
You only need to record the details once you receive the information from the agent. If this is sent as a summary, you can treat it as one invoice for record-keeping purposes.
Charity fundraising events
When it comes to charity fundraising events, record-keeping can be hard. HMRC will accept all supplies made recorded as a single transaction. The same applies to supplies received.
Reverse charge transactions
If your software records reverse charge transactions, you are not required to submit separate entries for supply and purchase. If your software does not record reverse charge transactions, you will need to record these twice - once as a supply made, and once as a supply received.
Summary data
HMRC requires the following summary data to be recorded:
output tax owed on sales;
output owed on purchases from EU member states;
tax required to pay as a result of reverse charge rules;
input tax claimed on purchases;
input tax allowable on purchases from EU member states;
total VAT due, or refund claimed after all adjustments;
any adjustments required or allowed by the VAT rules.
Adjustments
If your client adjusts their VAT amount in line with existing VAT rules, they must log that adjustment within their chosen compatible software. There's no obligation to log the calculations behind each adjustment, simply the total change to the VAT amount - however, storing calculations somewhere will assist in any future audits.
The calculations you make using the HMRC tool can be stored however your client prefers.
Correcting errors
You can correct errors that are not deliberate, below the reporting threshold of £10,000 or for an accounting period that concluded less than four years ago. However, it's important to ensure that the correcting adjustment is recorded in the compatible software.
Other records
Everything not covered above can be stored either digitally or on paper. These include records relating to the following:
The flat rate scheme - Under this scheme, businesses don't need to keep a digital record of purchases unless classed as capital expenditure goods (where input tax can be claimed).
Retail schemes - If your client accounts for VAT using a retail scheme, they must keep a digital record of their Daily Gross Takings (DGT). They aren't required to keep a separate digital record of supplies that make up DGT - just the DGT itself.
Margin schemes - Businesses are not required to keep the calculation of the marginal VAT charged digitally. However, they will need to keep a record of the adjustment made to the VAT calculation digitally. They are still required to keep the normal records associated with margin schemes.
What's important is that your client has complete understanding that while not all of the above requires logging into their MTD compliance software, refusing to include certain calculations will harm them in the face of an investigation.
If you would like further advice on helping your clients become MTD-compliant, see our video below.
Copyright © 2019 Mike Parkes of GoSimpleTax, providers of future-proofed VAT software. Trial GoSimpleVAT free for 14 days.